Wisdom in the face of adversity
LOTUS DESIGNER WOOD HANGER WITH CRYSTALS
Regular price
$55.95 USD
Sale price
$55.95 USD
Unit price
per
Sale
Sold out
YOU ARE NOT YOUR PROBLEMS

Life can be hard. But no matter what your obstacles and trials have been, you always have the ability to come out stronger and wiser than you were before. You have gifts, you have talents, you have a purpose here on this earth. Even though night and shadow may befall you and you may not see your way out, the sun will always shine in the morning and you will always rise from the mire to bloom and show your beauty to the world. No one can hold you back. Be the blossom you know you are. 
Layering in the subtle and gentle energies of crystals, you can achieve an even deeper meaning with your enlightenment. Whether you seek love with Rose Quartz, deeper intuition with Amethyst, balance with Moonstone or discipline with Blue Aventurine, these crystals are cleansed and ready to support you with your needs and intentions. 
Symbolic objects work best when you can see them and use them everyday. Imagine pulling your clothes off a Lotus Hanger when you get ready in the morning. You can't ignore it, you can't not see it. You will have to touch it and look at it when you get your clothes in the morning. It will remind you to be you, to be brave and let your light shine. You can overcome any problem. Trust yourself, trust your heart. 
AVAILABLE IN 4 SIZES TO ENSURE YOU NEVER COMPROMISE AGAIN
Visit our size guide here to learn how to measure for the perfect fit. 
| | |
| --- | --- |
| XS (14-15in) | Juniors or Women size 0-2 |
| S (15-16in) | Women size 4-10 |
| M (16-17in) | Women size 12-18 |
| L (17-18in) | Women size 20-26  |
THE MOST FUNCTIONAL HANGERS YOU WILL EVER USE
Premium hardware - your pick of satin gold or satin silver
Rounded ends to avoid the unsightly bumps or damage to your delicate clothes
Robust design can hold any weight of clothing (even wedding dresses and arctic coats!)
Slim design (0.5in wide) will hang nicely in your closet
Velvet patches ensure your clothes stay in place. Color matched to blend in with the wood.
Free Returns

If you buy the wrong size or wrong style, not a problem. We offer free returns and exchanges.
Materials

Hevea Rubberwood with non-toxic finish.

Real authentic Amethyst, Rose Quartz and Moonstone.
Guarantee

We believe in our hangers design and performance so much that if you are not satisfied in any way you can send them back for a full refund at any time within 12 months of purchase. No questions asked.
Share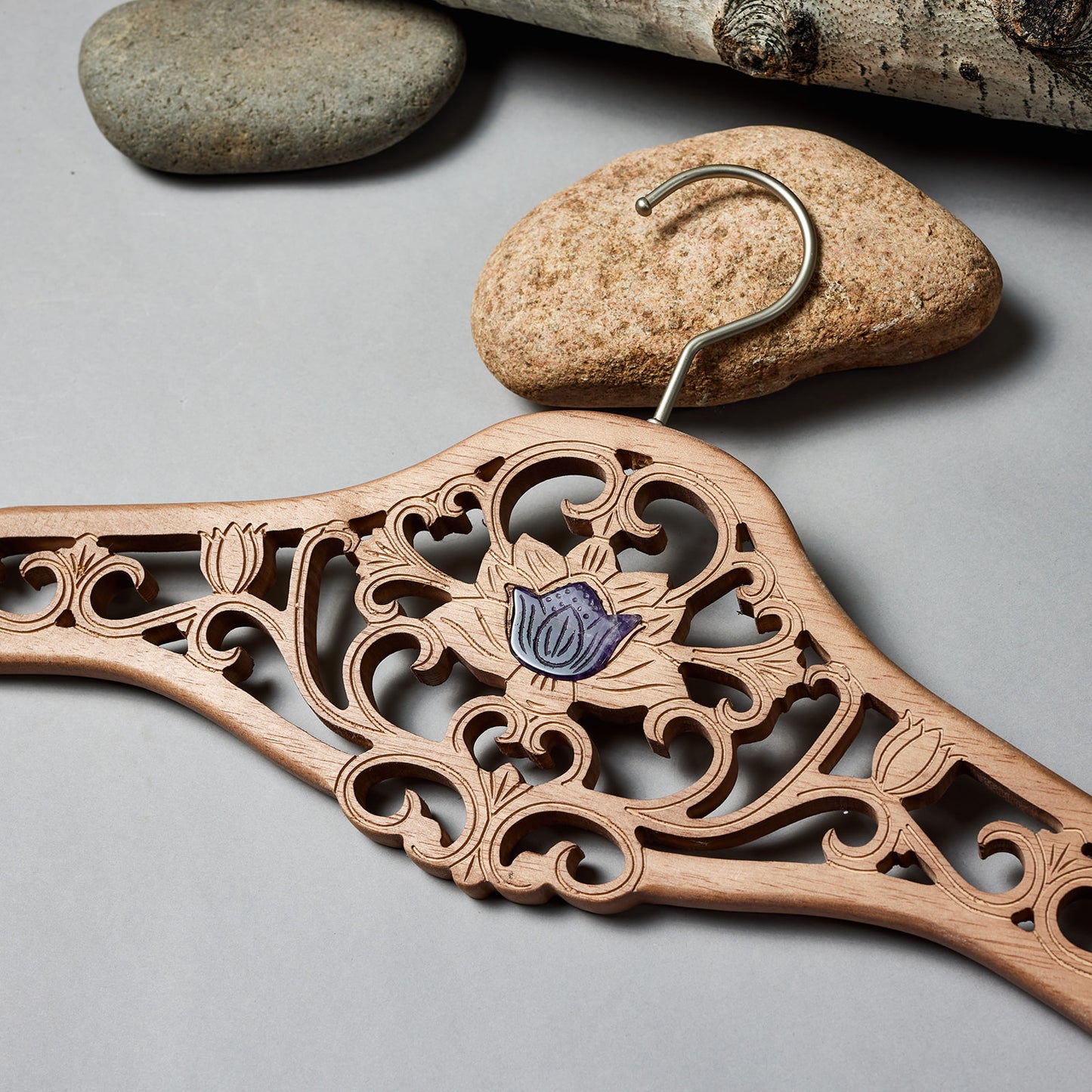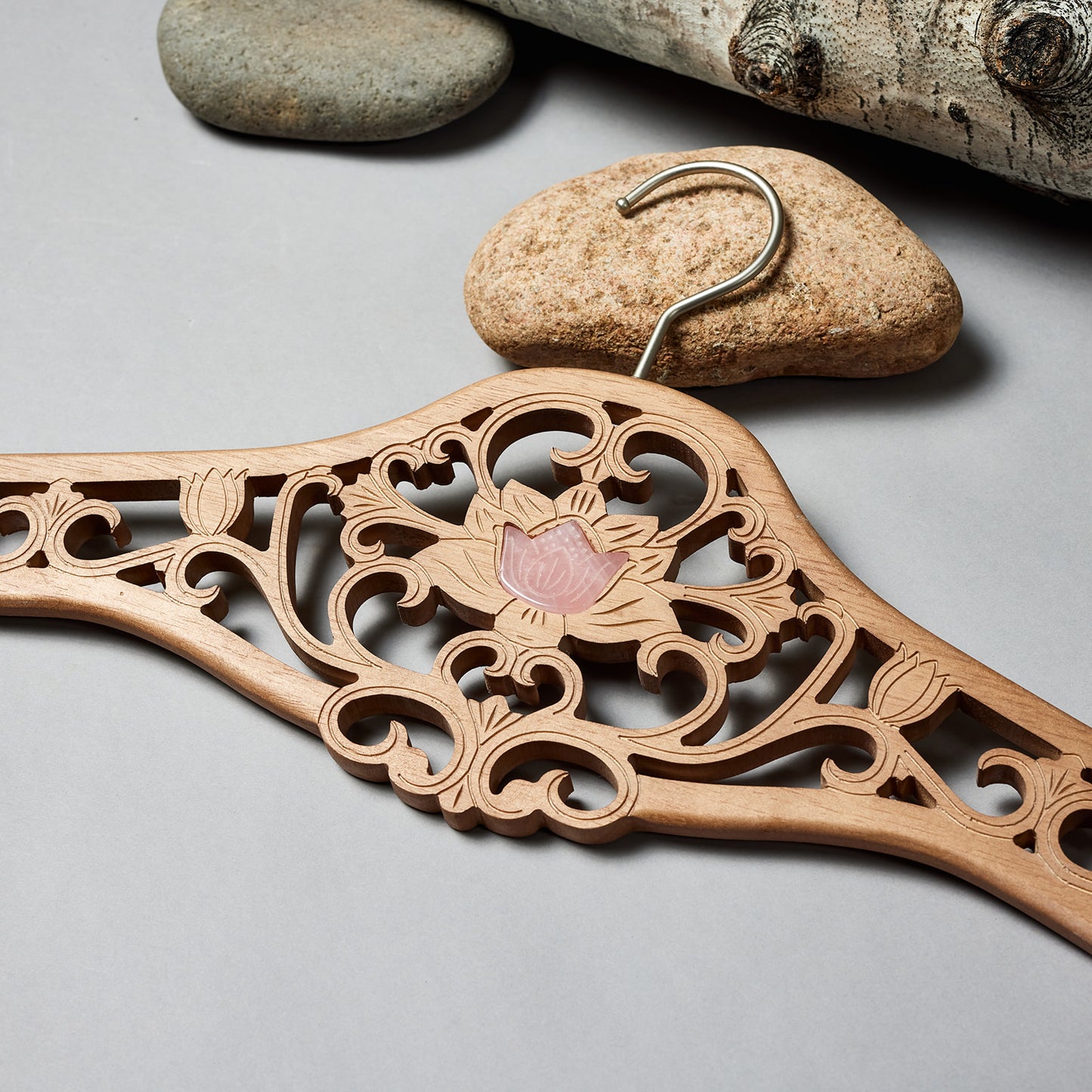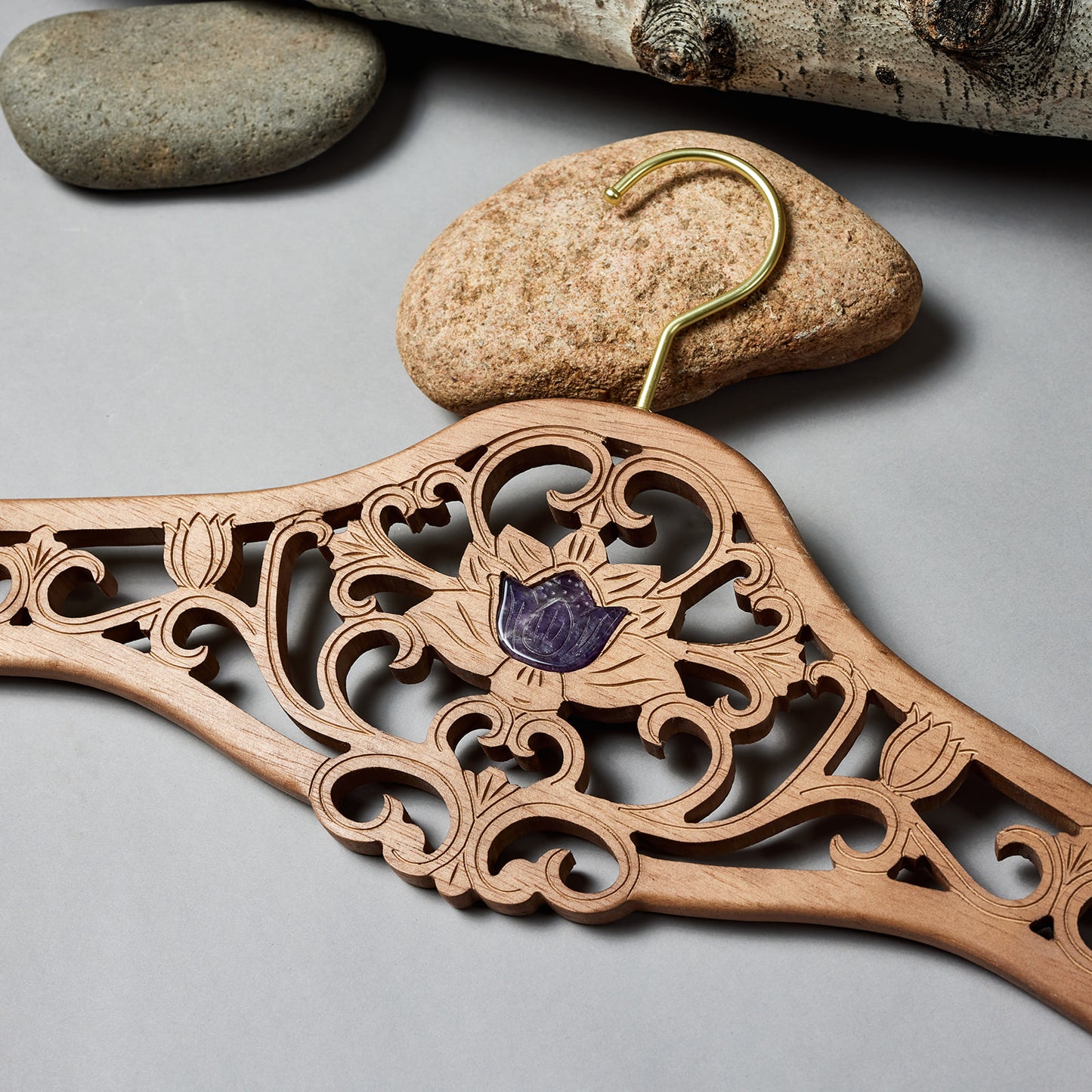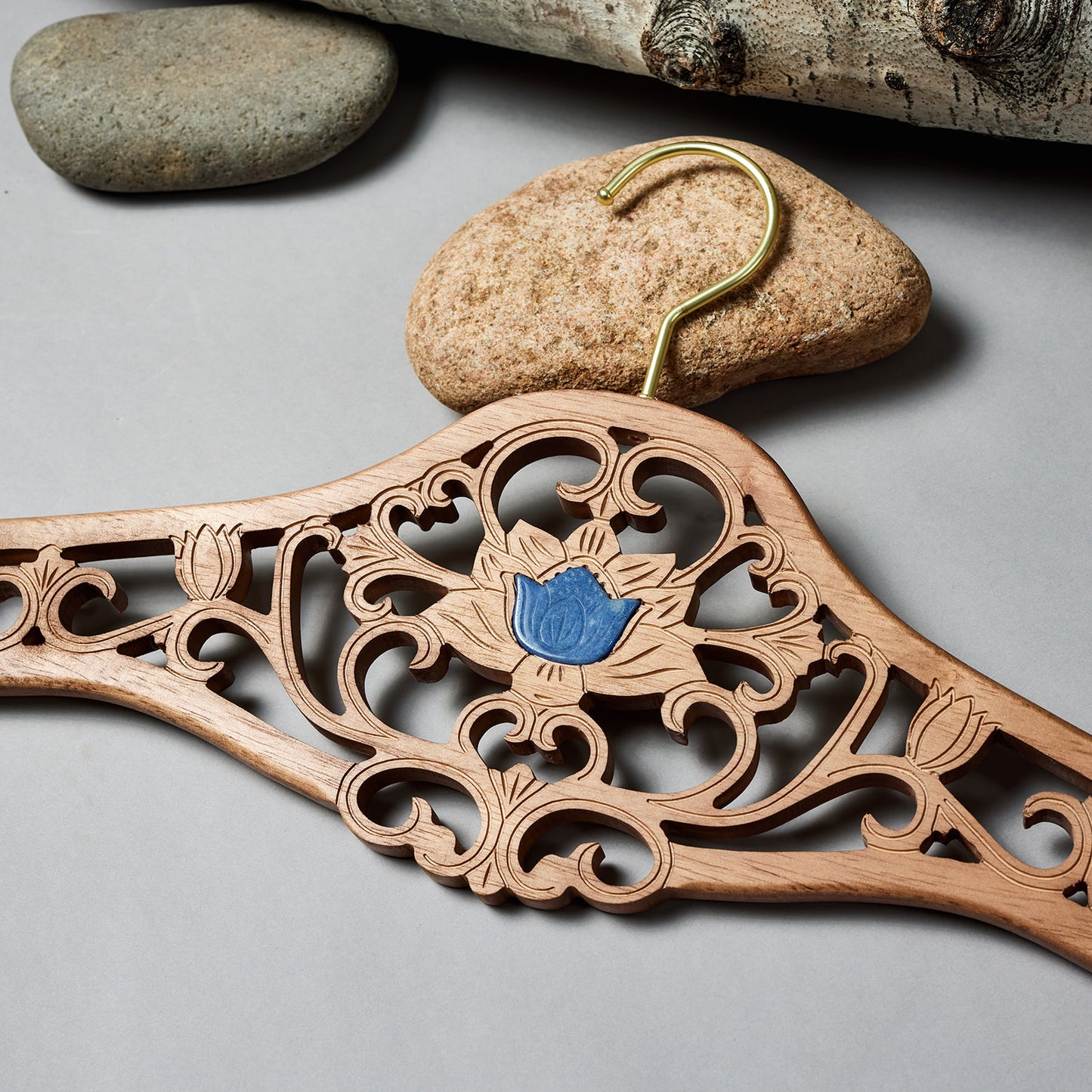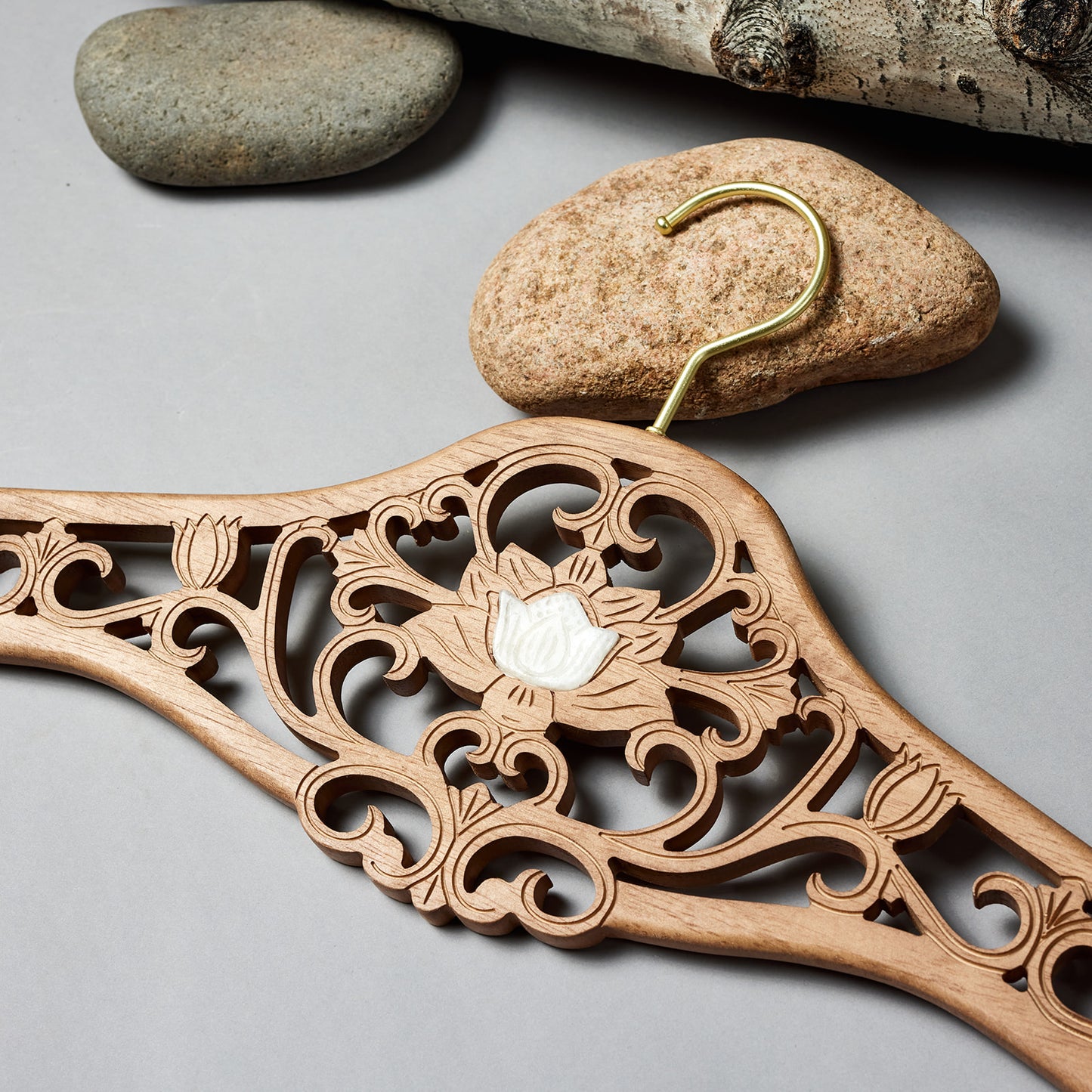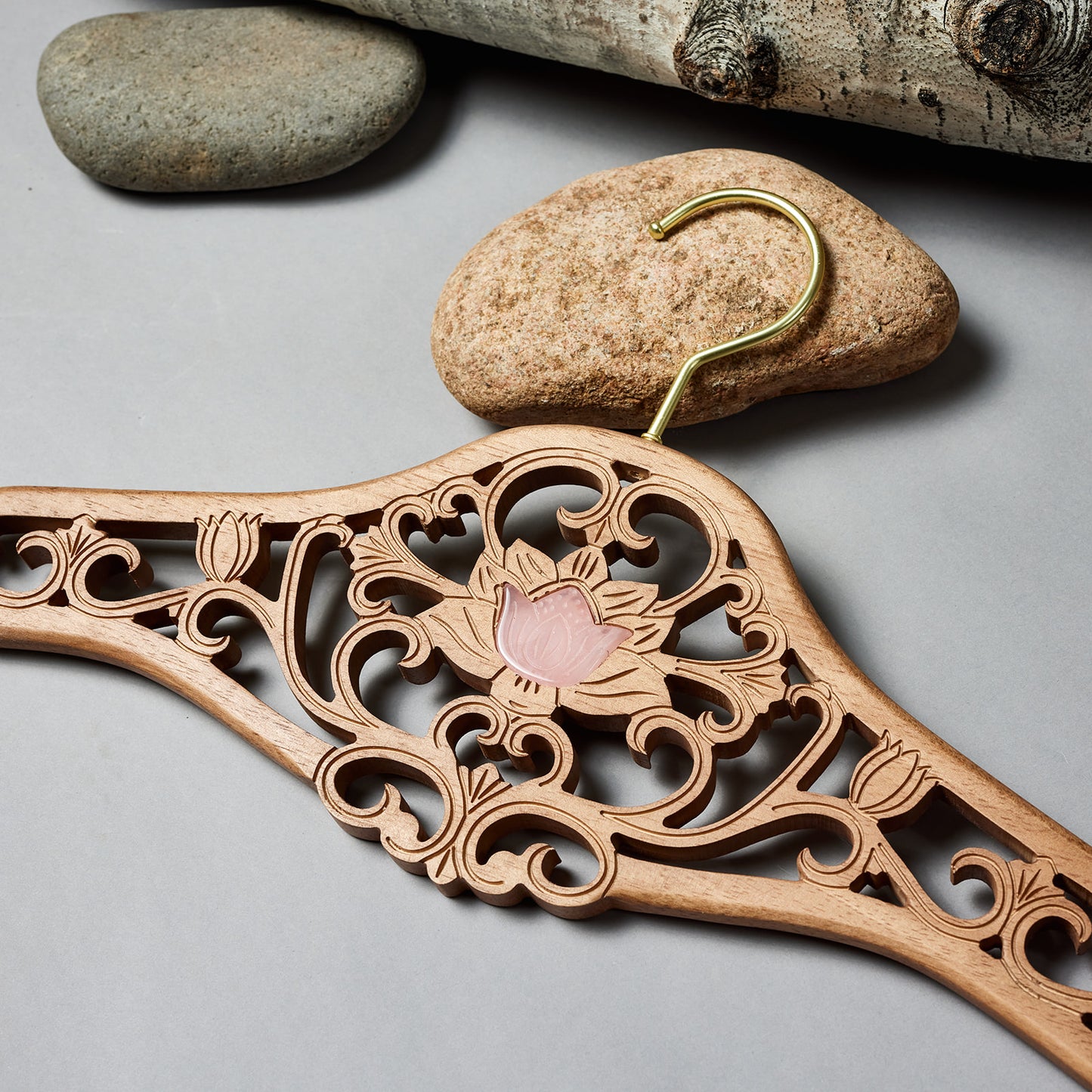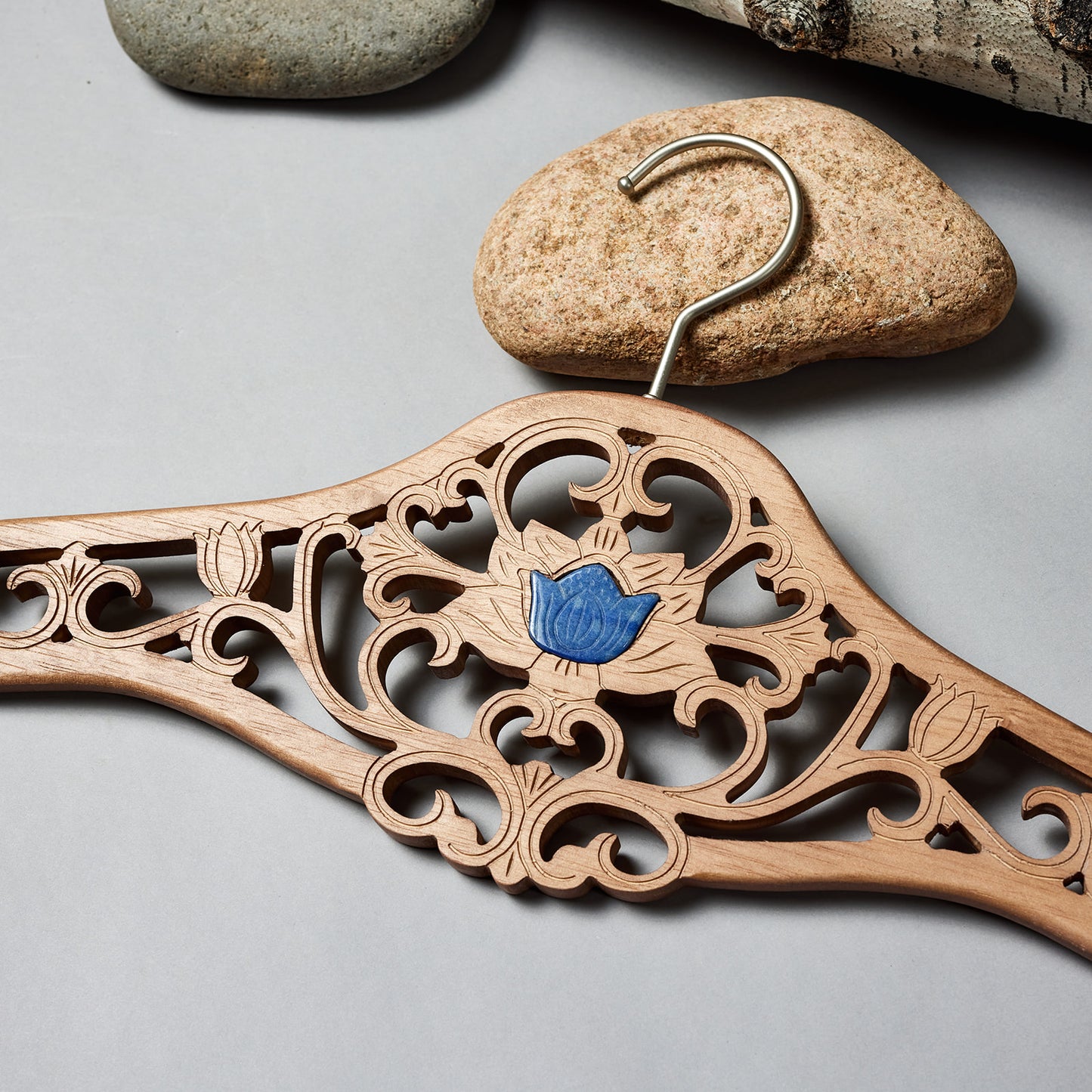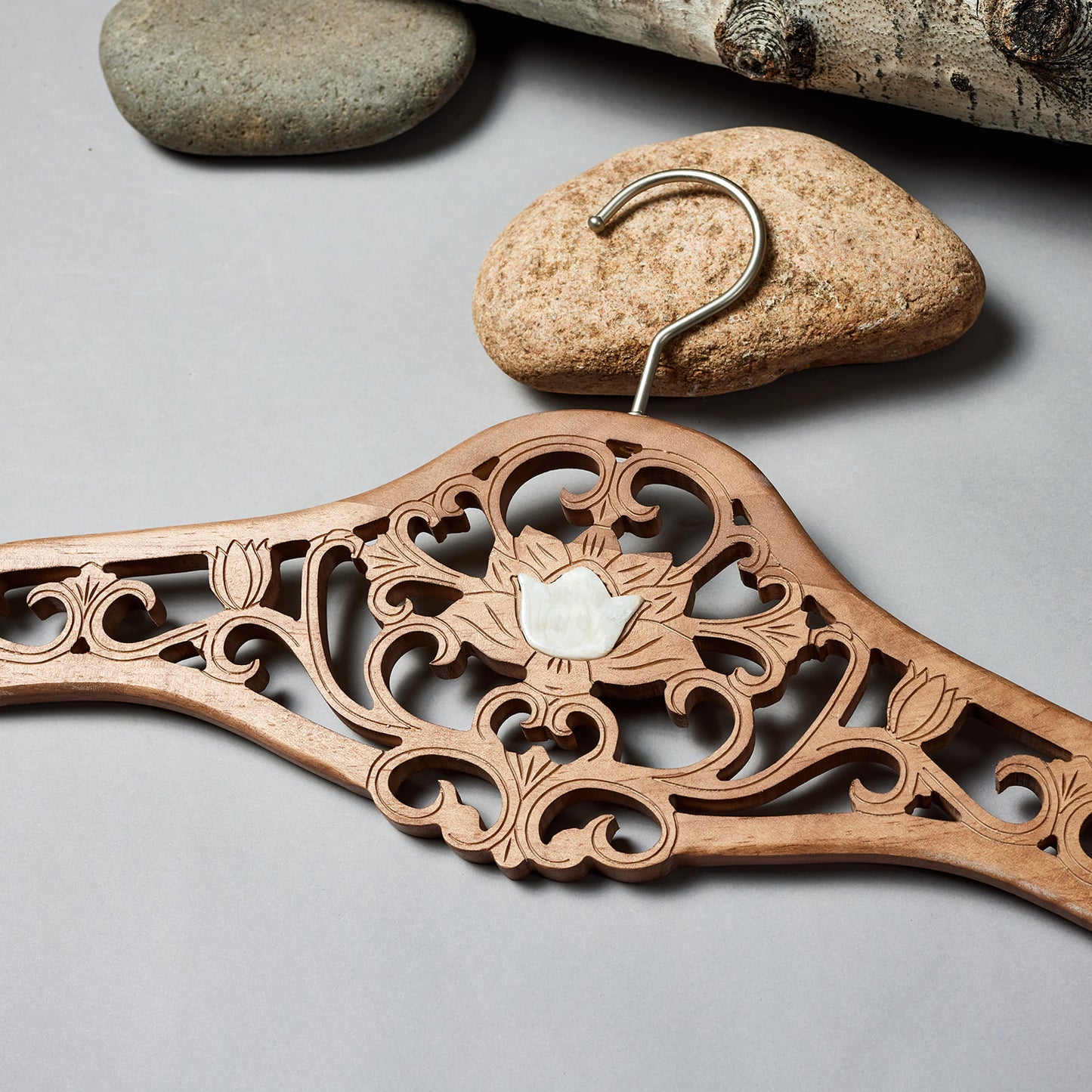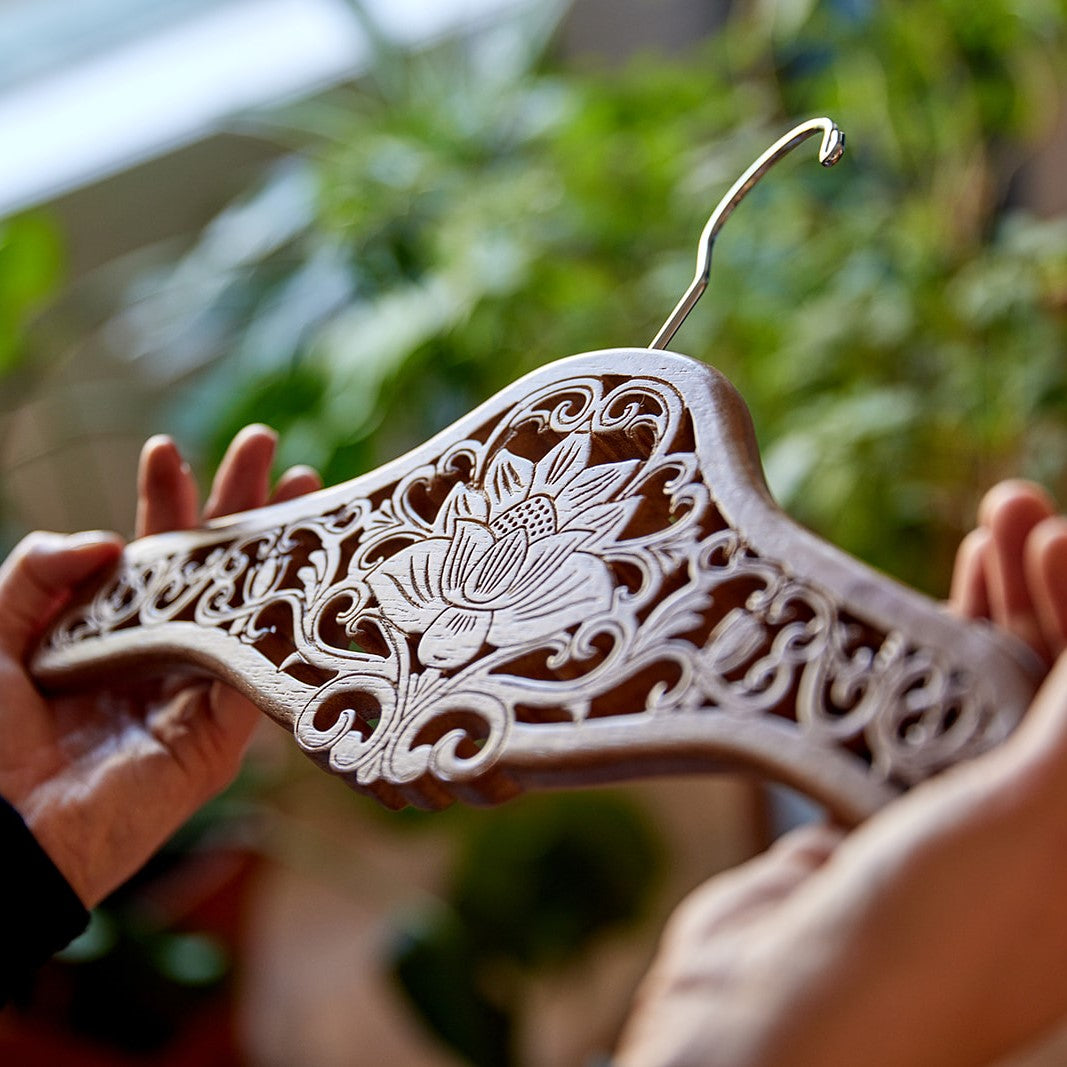 ENLIGHTENMENT
The Lotus symbolizes purity and enlightenment. It awakens your spirit and allows you to open your heart. It reminds you of your gifts and your purpose here on earth. Stay true to yourself and your authenticity.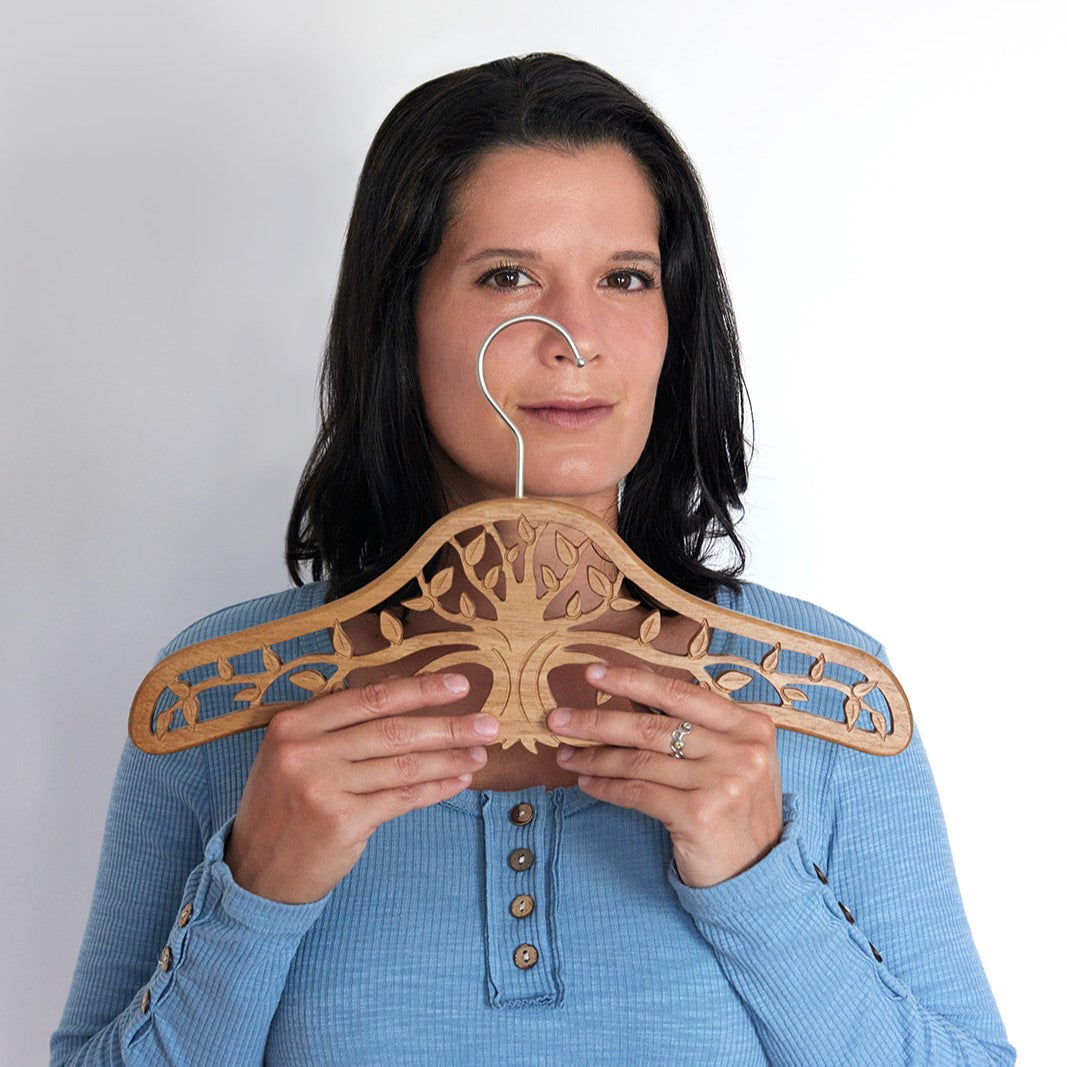 PREMIUM DESIGN - DON'T SETTLE FOR ANYTHING LESS
Our hangers align to the slope of your shoulders,
They are the correct width to match your shoulders
They have gently rounded ends to mimic your shoulders.
Your clothes never looked so good.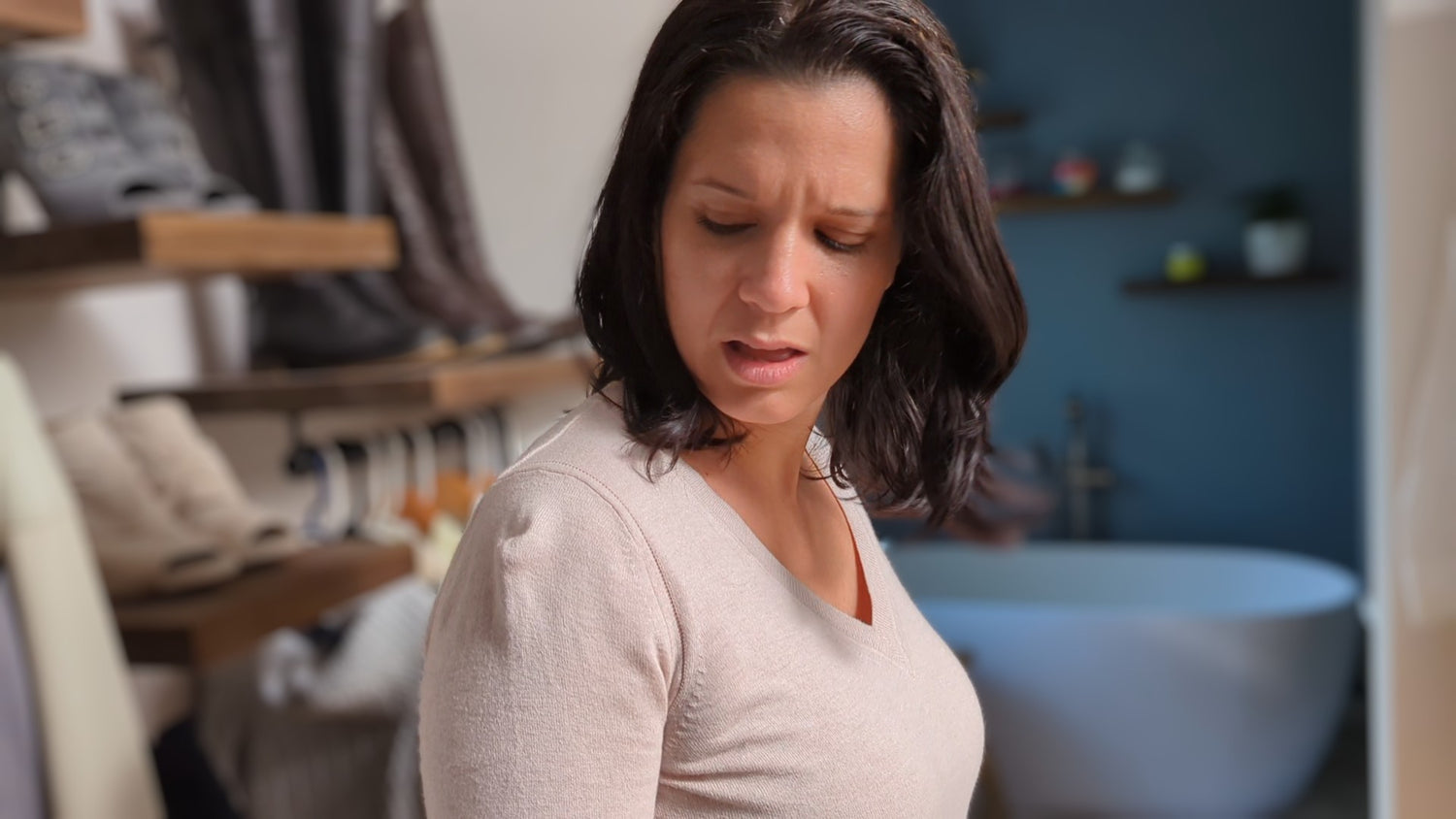 SAY GOODBYE TO BUMPS FOREVER
Those annoying bumps really slow you down in the mornings and interrupt your flow. Perhaps you've even had someone judge you because you forgot to steam out those bumps before putting that cute sweater on. Not anymore. Say goodbye to bumps forever.
Love It Guarantee

We believe in our hangers design and performance so much that if you are not satisfied in any way you can send them back for a full refund at any time within 12 months of purchase. No questions asked.

Eco-Friendly

All our products are made of Hevea Rubberwood, which is a waste product of the rubber industry. By buying these hangers you are preventing CO2 release into the atmosphere.

Designed for Life

These hangers were designed to be tough. They will last a lifetime and won't end up in the landfill. We are so sure of how robust they are that if anything happens we will replace your hanger for free.
FAQ
How do I know which size to pick?

Check out our handy size guide here
What if I choose the wrong size?

No problem! We offer free returns and exchanges. Just let us know and we will send you a label to return your hangers and send out the replacement ones.
Why are wood hangers better for my clothes?

Wood hangers are more sturdy and so can support heavier items. They are also wider than wire, velvet and most plastic hangers, so they do a better job shaping your garments and keeping them in good condition. A wood hanger that is the right size for you is the perfect way to store your clothes.
Will these hangers break easily?

No, not at all. We've done extensive drop testing and strength testing which you can learn more about here. Our design was fine tuned to ensure that the frame and carvings were strong enough to last a lifetime and endure any kind of use.
What is your return policy?

We believe in our products so much that we offer free returns for 12 months. If you don't love it, we will happily take it back.
Do you ship internationally?

Yes we do! We offer flat rate shipping of $15.95 for any purchases.