INVESTING IN OUR PRIVATE SPACES IS A TESTMENT TO OUR SELF-RESPECT AND SELF-LOVE
True luxury is not about visible opulence, but about the indulgences that no one else sees. Your closet is your private sanctuary of self-care and self-expression. Make a conscious decision to surround yourself with beauty and luxury, not for validation from the world, but as a nod to our own worth. You are worth it.
Let customers speak for us
THE WORLD'S FIRST WOMAN SIZED HANGER - 3X BUMP FREE BUNDLE
Regular price
$99.95 USD
Sale price
$99.95 USD
Unit price
per
Sale
Sold out
Experience the difference of a hanger in the right size and shape for you.
View full details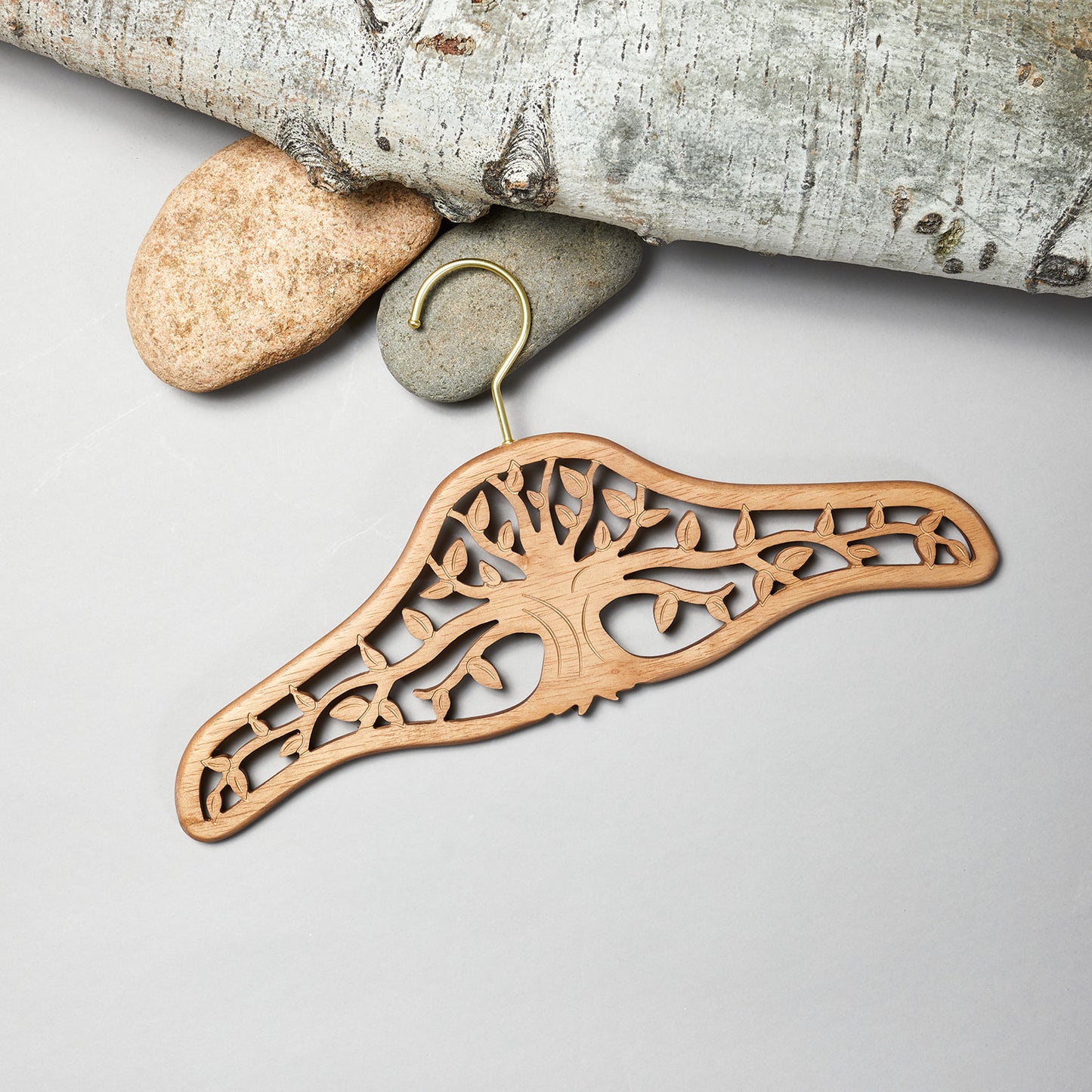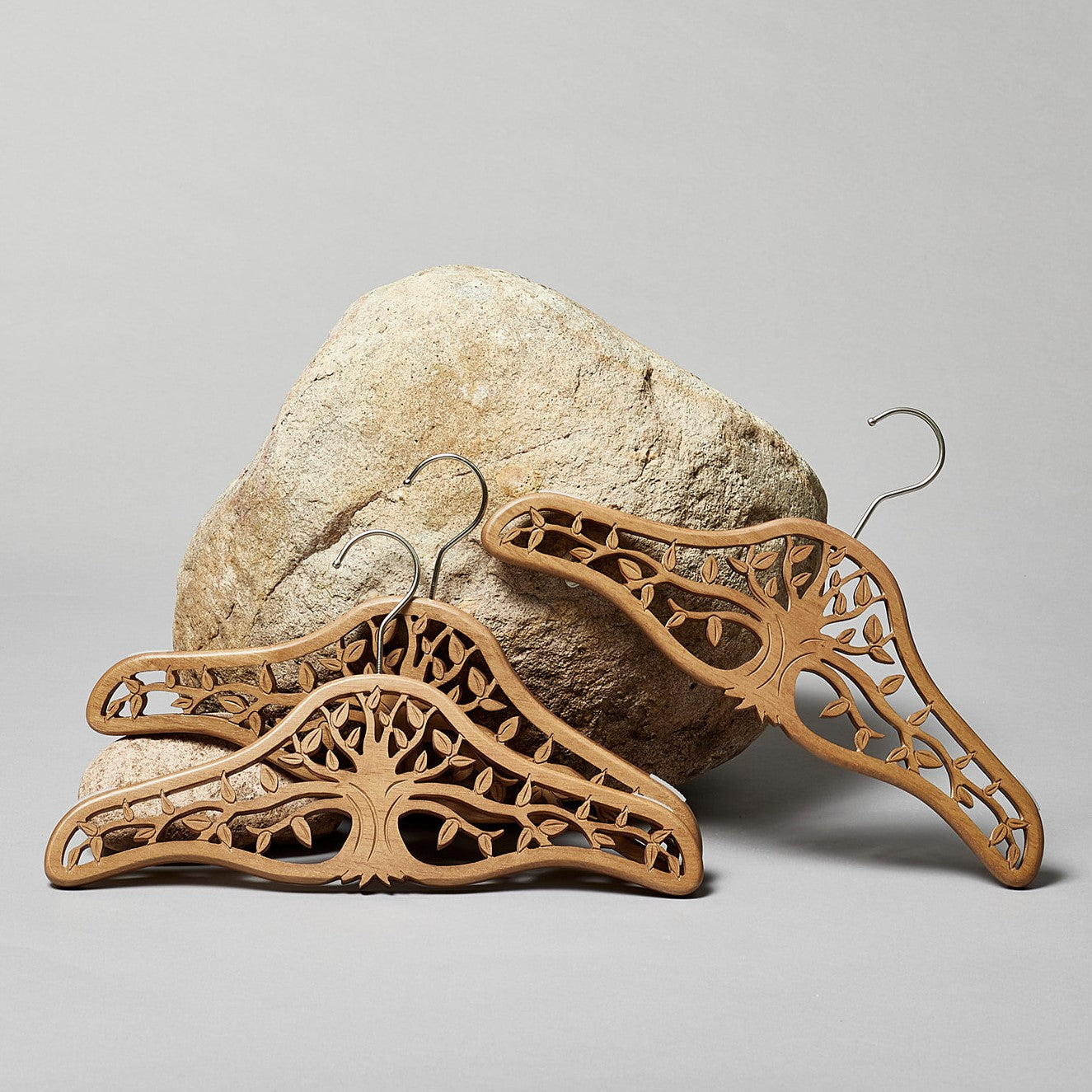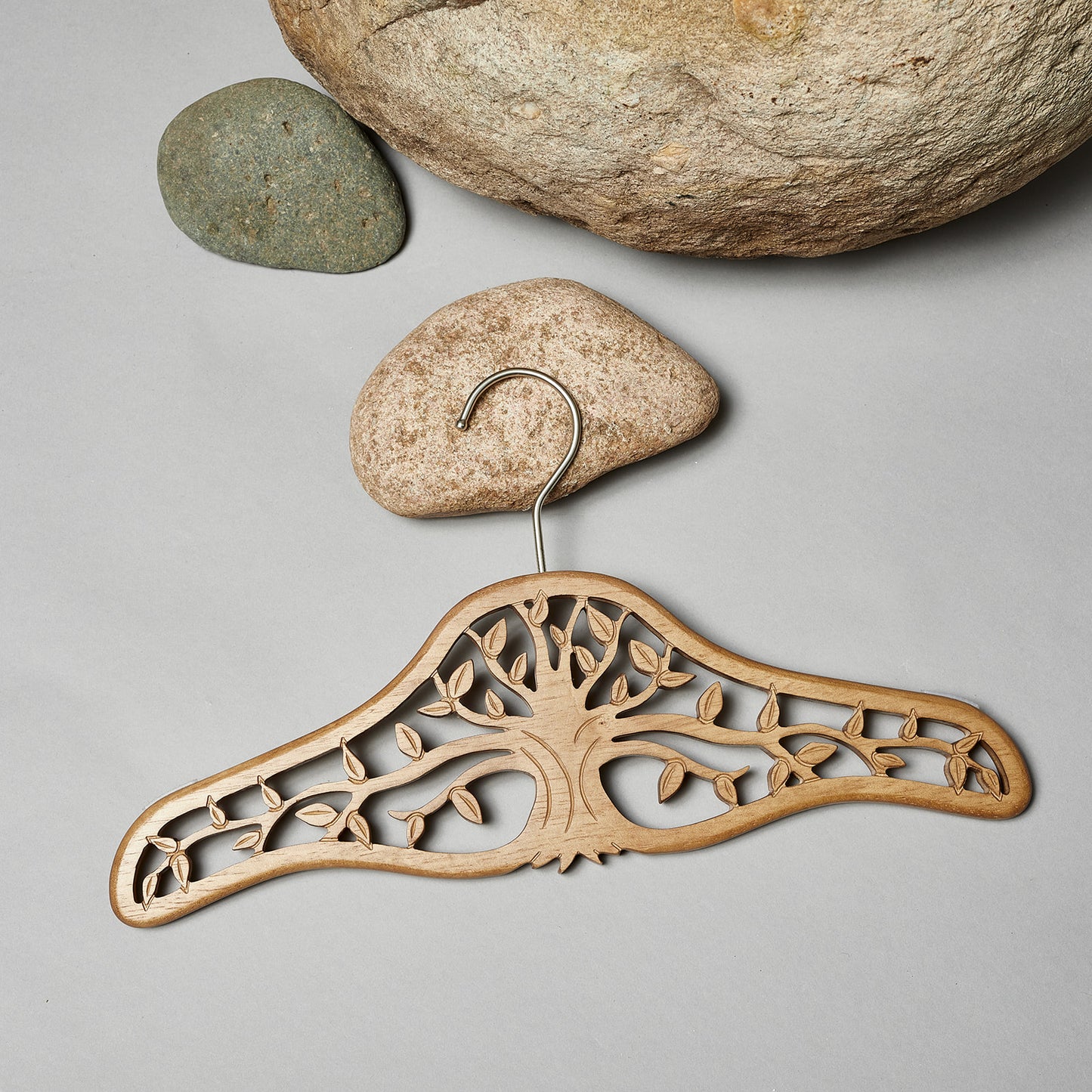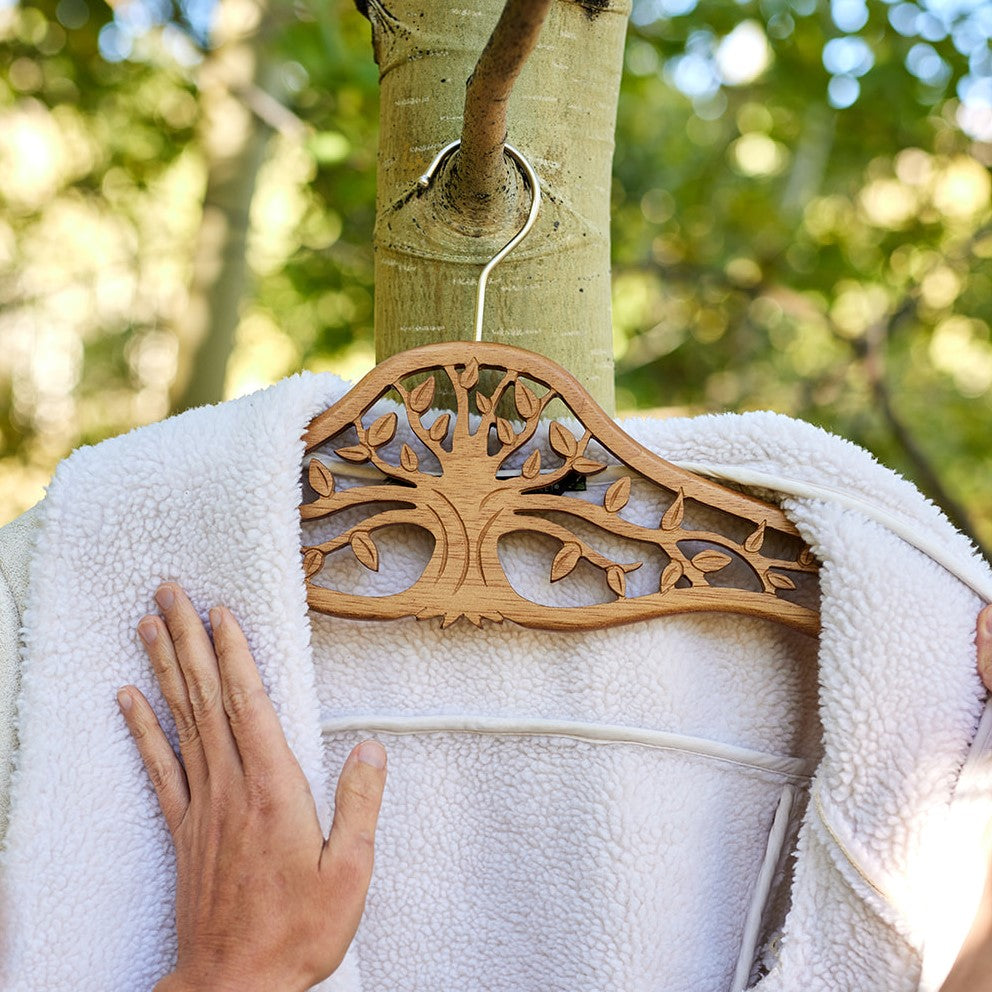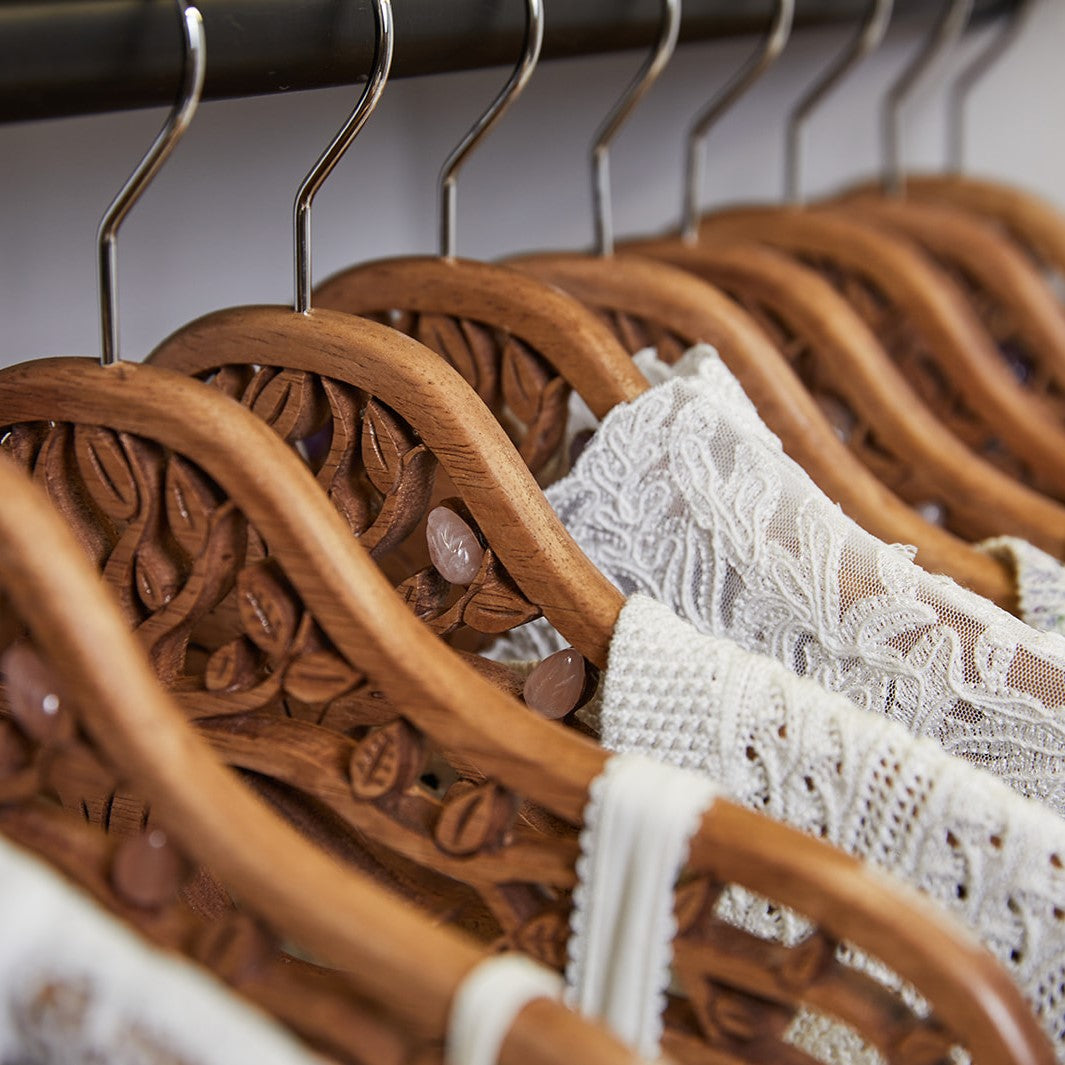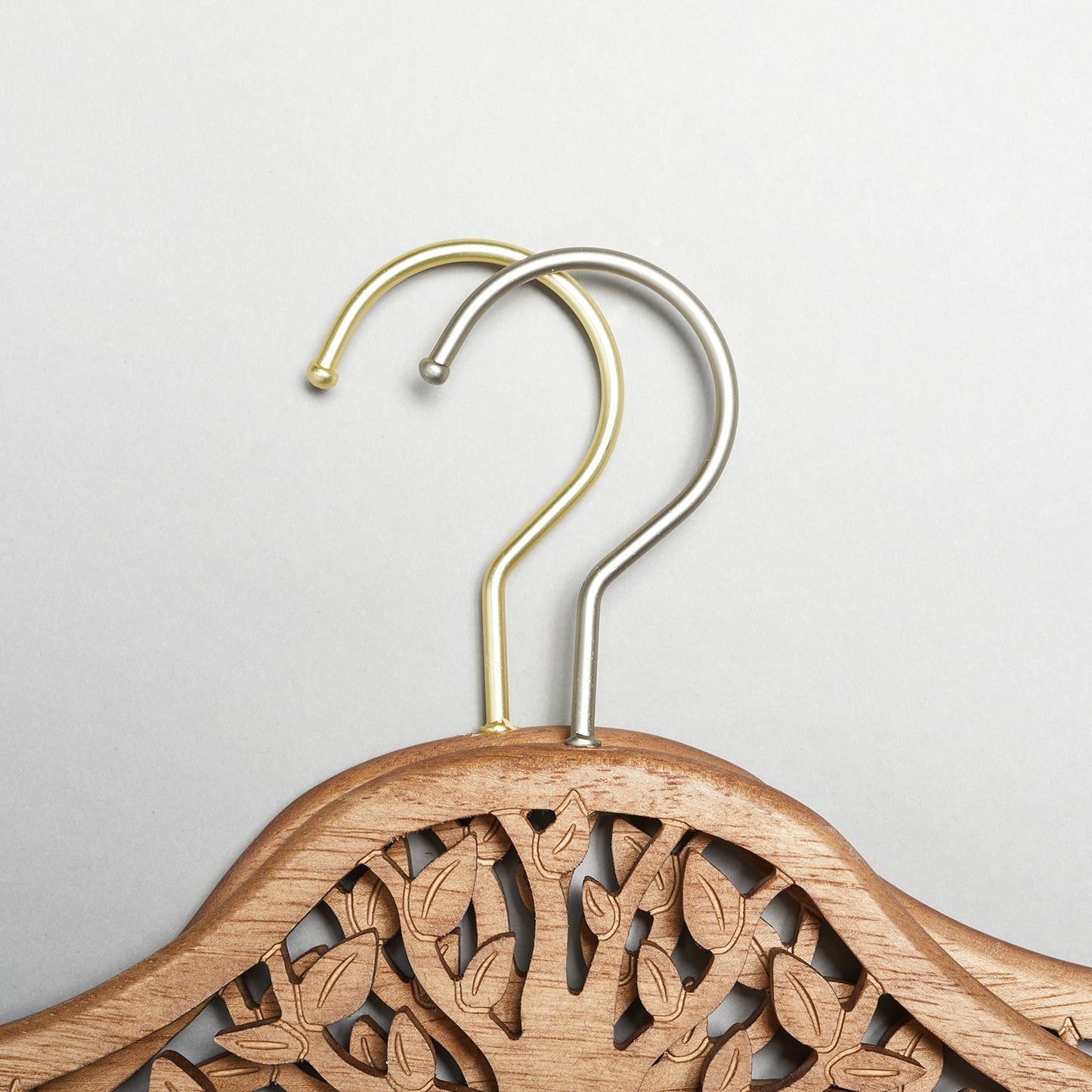 WAIT, WHAT? DIFFERENT SIZED HANGERS?
I used to get so frustrated in the morning when I would get ready and my clothes had bumps in them. I tried so many different brands of hangers and they were just all the same. Same shape and same size. I couldn't understand why there weren't more options out there. So I decided to make my own hangers. And in the process, I ended up creating the most beautiful hanger I had ever seen.
LOVE IT GUARANTEE

We believe in our hangers' design and performance so much that if you are not satisfied in any way you can send them back for a full refund at any time within 12 months of purchase.

ECO-FRIENDLY

All our products are made of Hevea Rubberwood, which is a waste product of the rubber industry. Often these trees are burned after they have fulfilled their productive life. By buying these hangers you are preventing CO2 release into the atmosphere!

DESIGNED FOR LIFE

These hangers were designed to be tough. They will last a lifetime and won't end up in the landfill. We are so sure of how robust they are that if anything happens we will replace your hanger for free.
FAQ
How do I know which size to pick?

The best way to pick the right size is to take your favorite shirt with defined shoulder seams and measure it. You can check out our handy size guide here.

You can also use the following chart to help you determine the correct size:

XS (14-15in) - Juniors or Women size 0-4
S (15-16in) Women size 6-12
M (16-17in) Women size 14-20
L (17-18in) Women size 22-26
What if I choose the wrong size?

No problem! We offer free returns and exchanges. Just let us know and we will send you a label to return your hangers and send out the replacement ones.
Why do I need designer hangers?

Designer hangers are different because they have gone through a detailed design process that ensured they meet all the necessary objectives to take care of your clothes in the best way possible. They are not just beautiful and artistic, they are functional as well. Your clothes spend over 99% of their life on a hanger, so why not make it a good one to ensure they don't get damaged? Experience the difference today. Find your perfect hanger here.
What kind of wood do you use?

Hevea Rubberwood. It is the same kind of tree that is planted to produce latex. When these tree have finished producing, they are cut down to make room for a new tree. It used to be that these trees were burned, but now we can repurpose this beautiful wood to make hangers and home décor. We love the grain structure and the strength of this wood. It really suits the design nicely.
Will these hangers break easily?

 No, not at all. We've done extensive drop testing and strength testing. Our design was fine tuned to ensure that the frame and carvings were strong enough to last a lifetime and endure any kind of use.
What is your return policy?

We believe in our products so much that we offer free returns for 12 months. If you don't love it, we will happily take it back.
Do you ship internationally?

Yes we do! Your shipping cost will be calculated at check out. If we can improve the cost of shipping we'll let you know and give you a refund for the difference.