Your moment of connection every morning.
TREE OF LIFE HOOK
Regular price
$34.99 USD
Sale price
$34.99 USD
Unit price
per
Sale
Sold out
REMEMBER CONNECTION EVERY DAY
Its so easy to disconnect every day. Whether its war, political disagreements, natural disasters, etc. We disconnect. We try to protect ourselves by disconnecting. But that's not why we're here. No matter what walk of life or what your religious or spiritual beliefs, connection is a significant part of our lives. We need to connect with ourselves and our heart and our intuition. We need to connect with our loved ones, our community, our neighbors. The more we can connect and find common ground, the better the world will be. 
Symbolic objects work best when you can see them and use them everyday. Imagine pulling your clothes off a Tree of Life Hanger when you get ready in the morning. You can't ignore it, you can't not see it. You will have to touch it and look at it when you get your clothes in the morning. It will remind you to stay connected to yourself. No matter what your boss says, or what your kids are struggling with, you will be able to face every day with the courage and wholeness. 
ENERGETIC ENHANCEMENTS
Wood has a grounding and stabilizing energy that can amplify the qualities of crystals. Each of these crystals has been chosen to have a potent effect on you and the clothes you wear. Shed negativity and connect to your authenticity and intuition with these crystals. 
The coat hook is 5 inches in diameter and comes with all mounting hardware and instructions to mount to a wall or a door. 

Free Shipping over $75!

Free shipping on any purchases over $75
Free Returns

If you buy the wrong size or wrong style, not a problem. We offer free returns and exchanges.
Materials

A solid piece of carved Hevea Rubberwood with non-toxic matte finish.
Guarantee

We believe in our hangers design and performance so much that if you are not satisfied in any way you can send them back for a full refund at any time within 12 months of purchase. No questions asked.
Share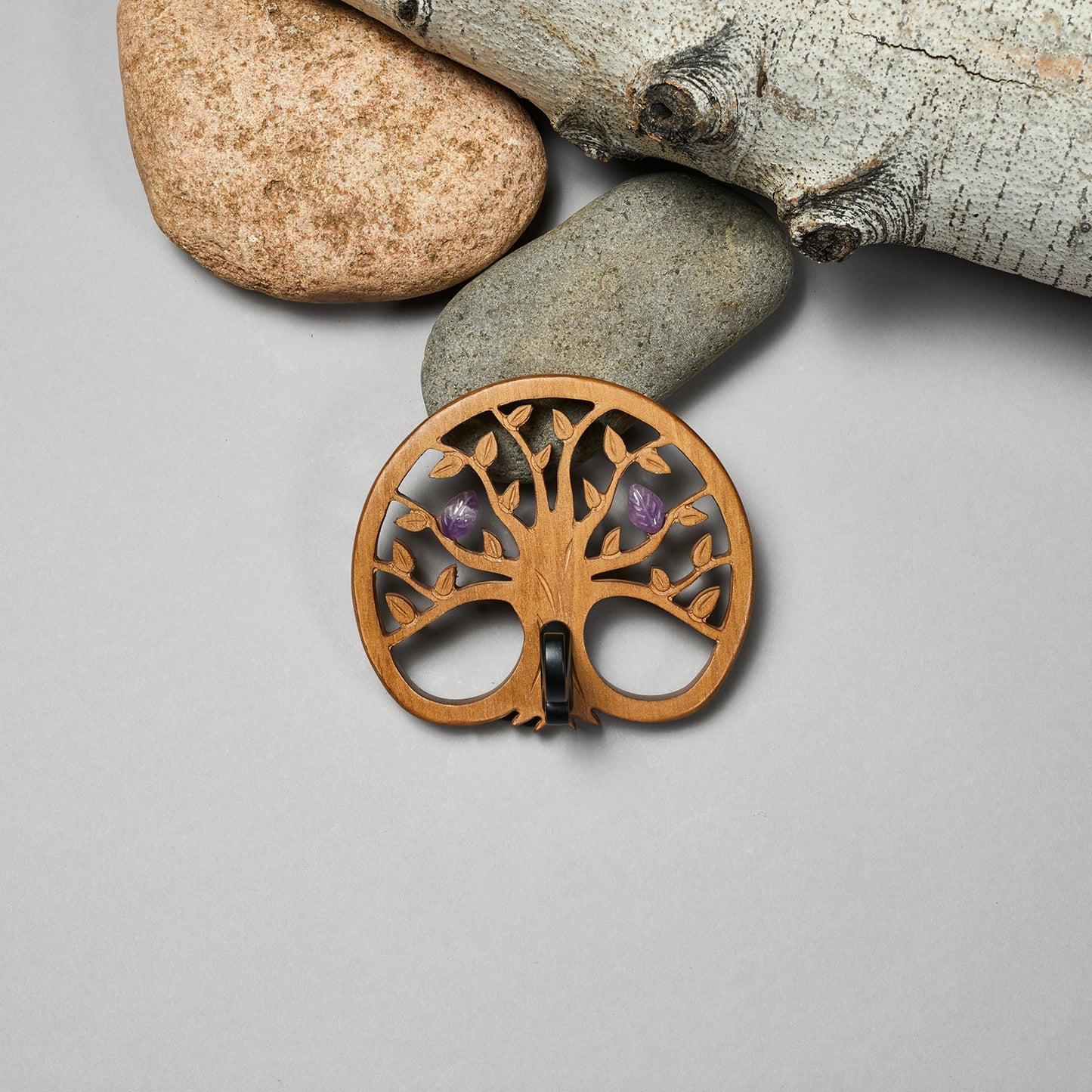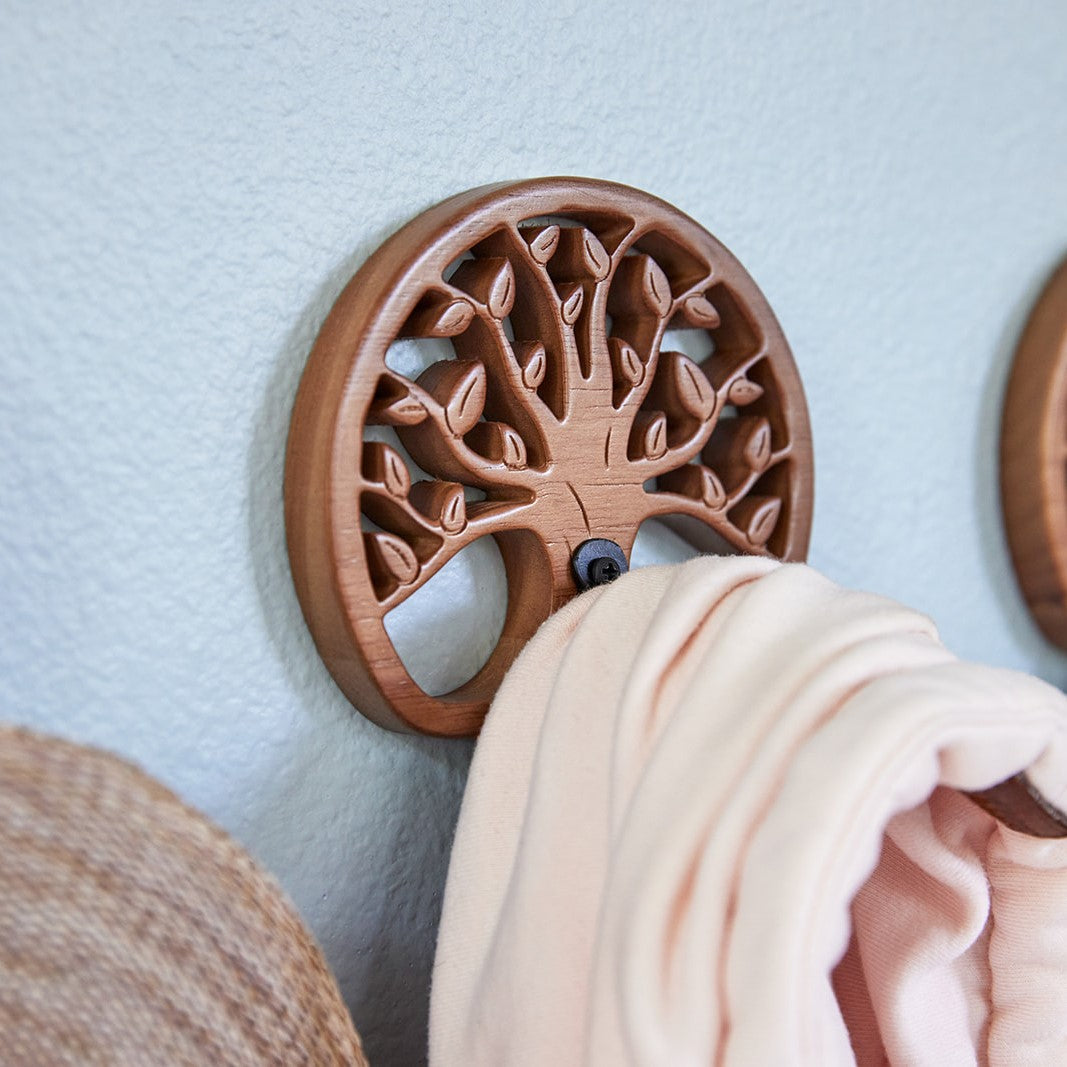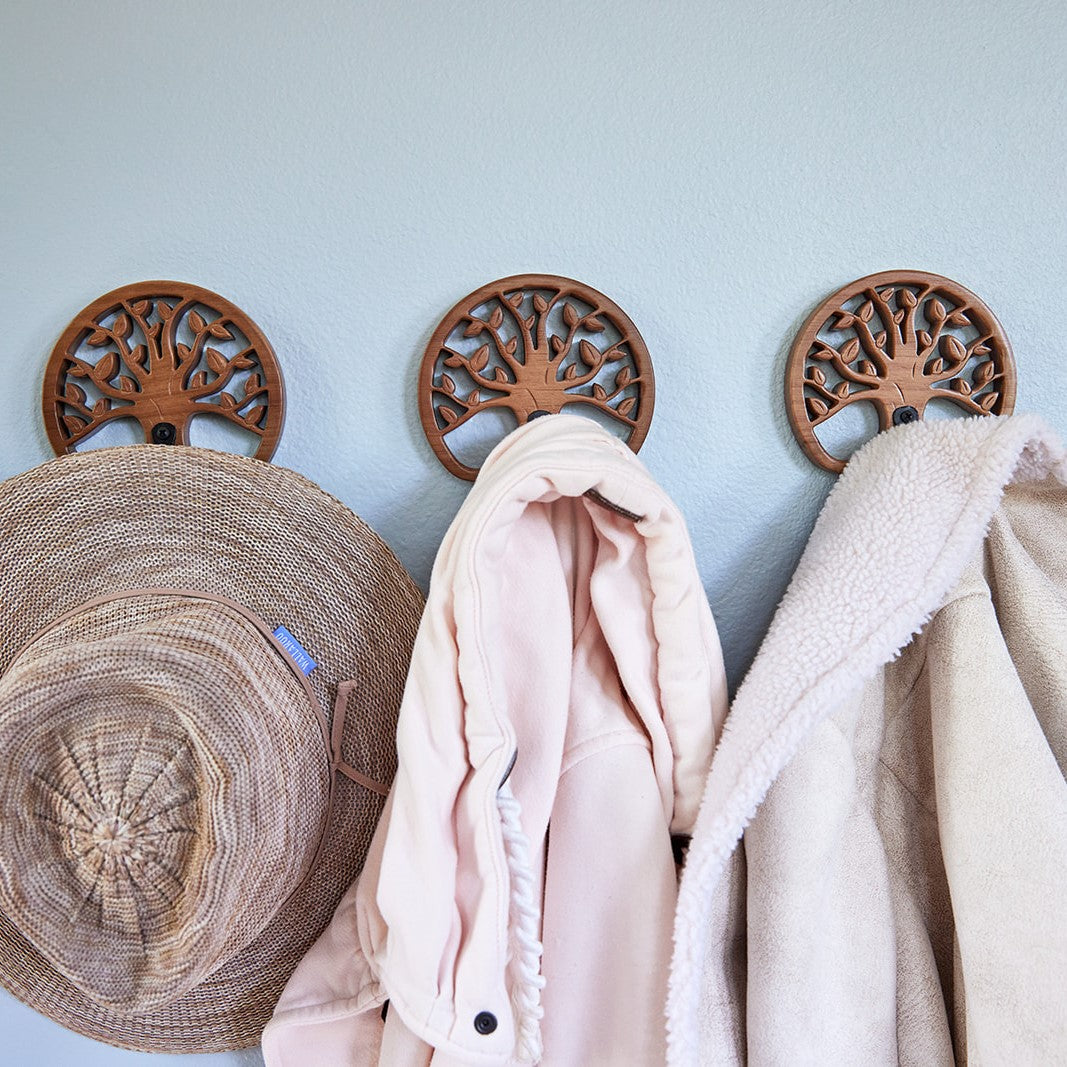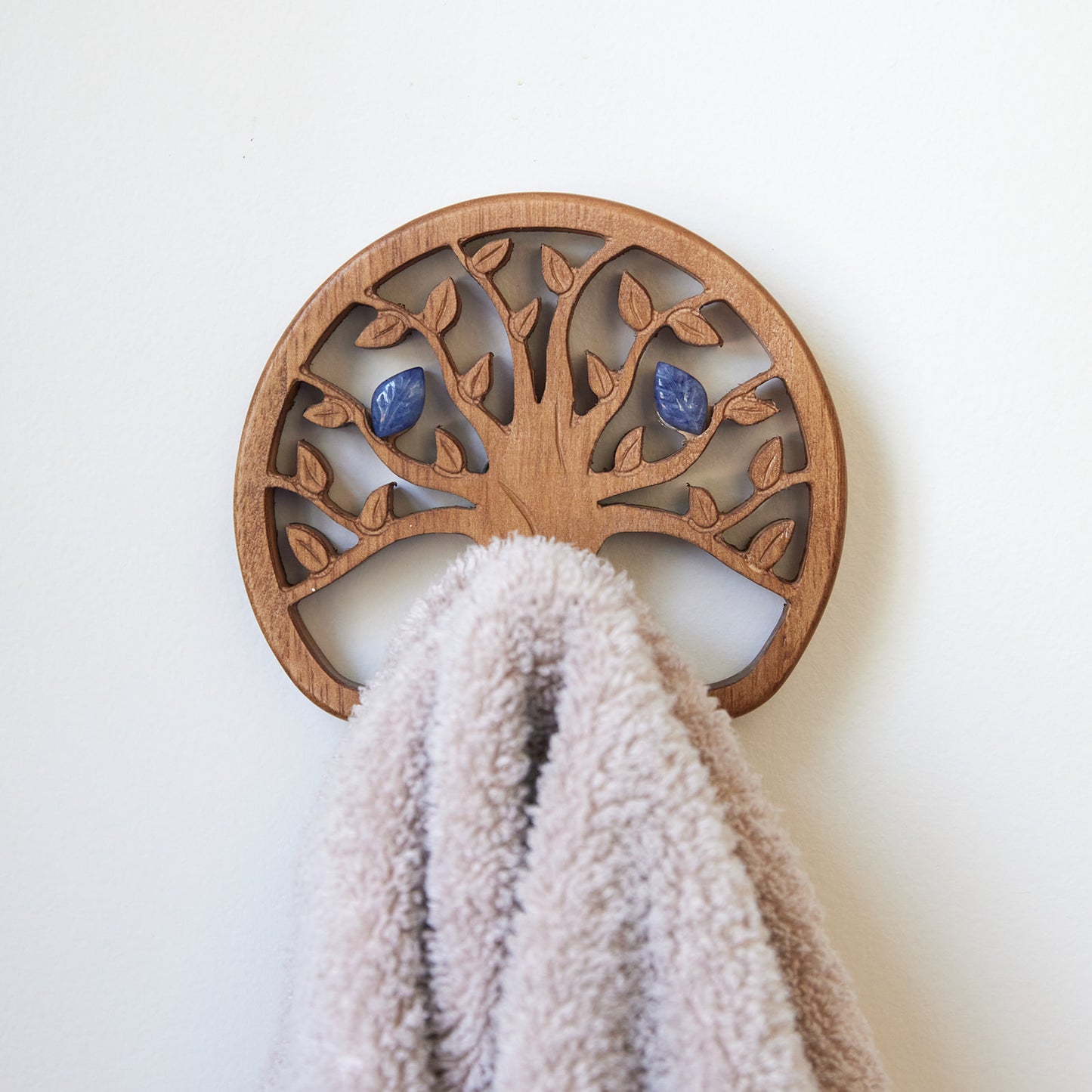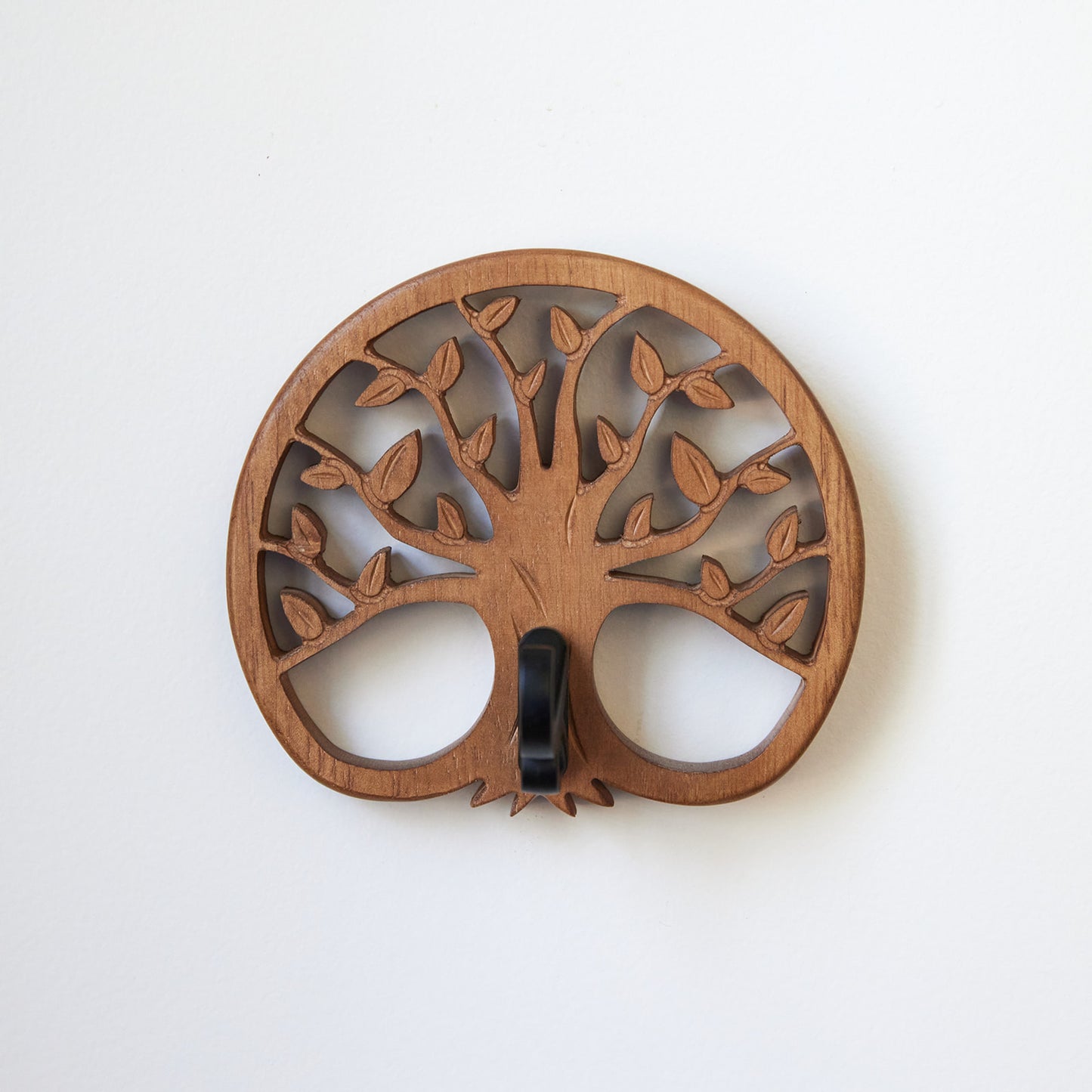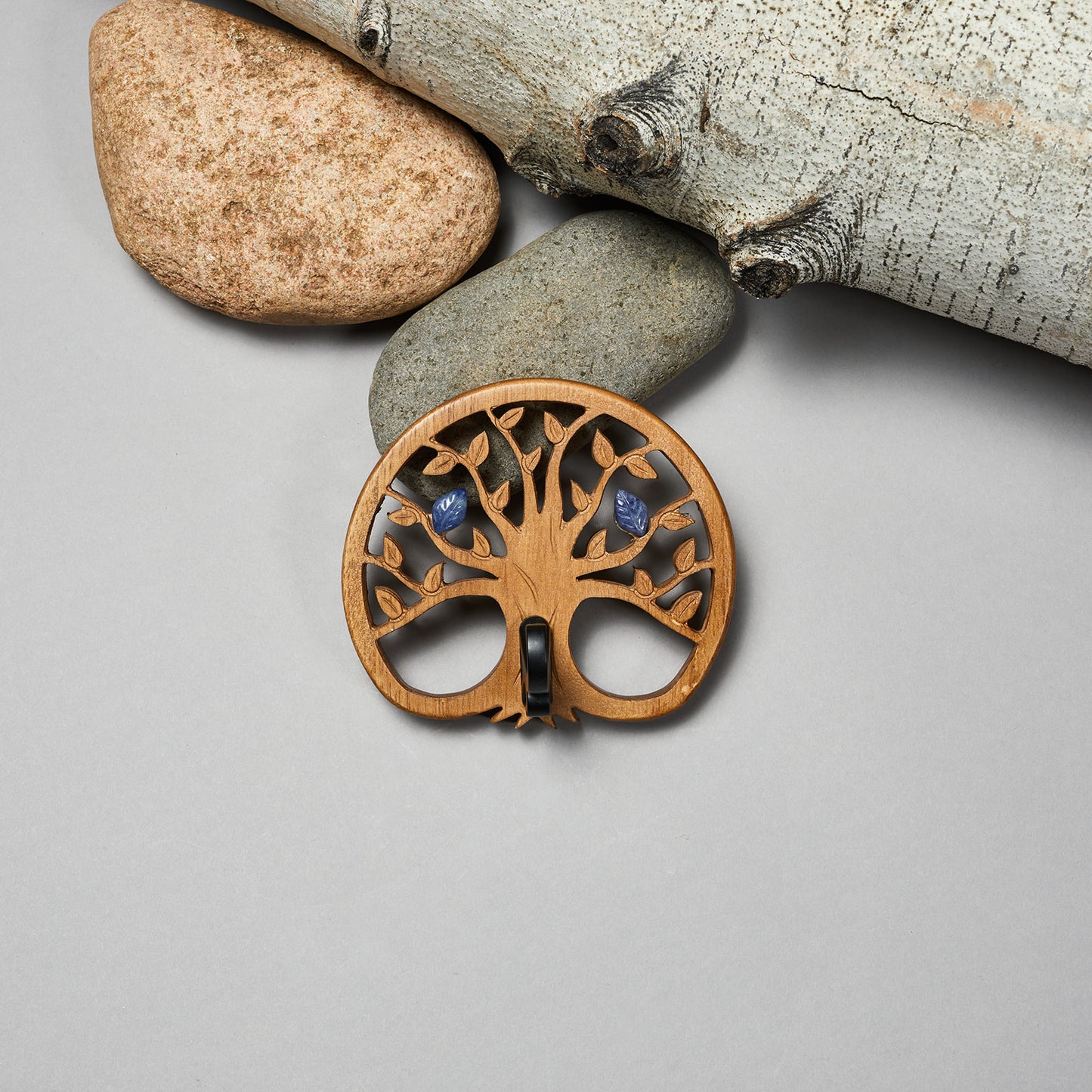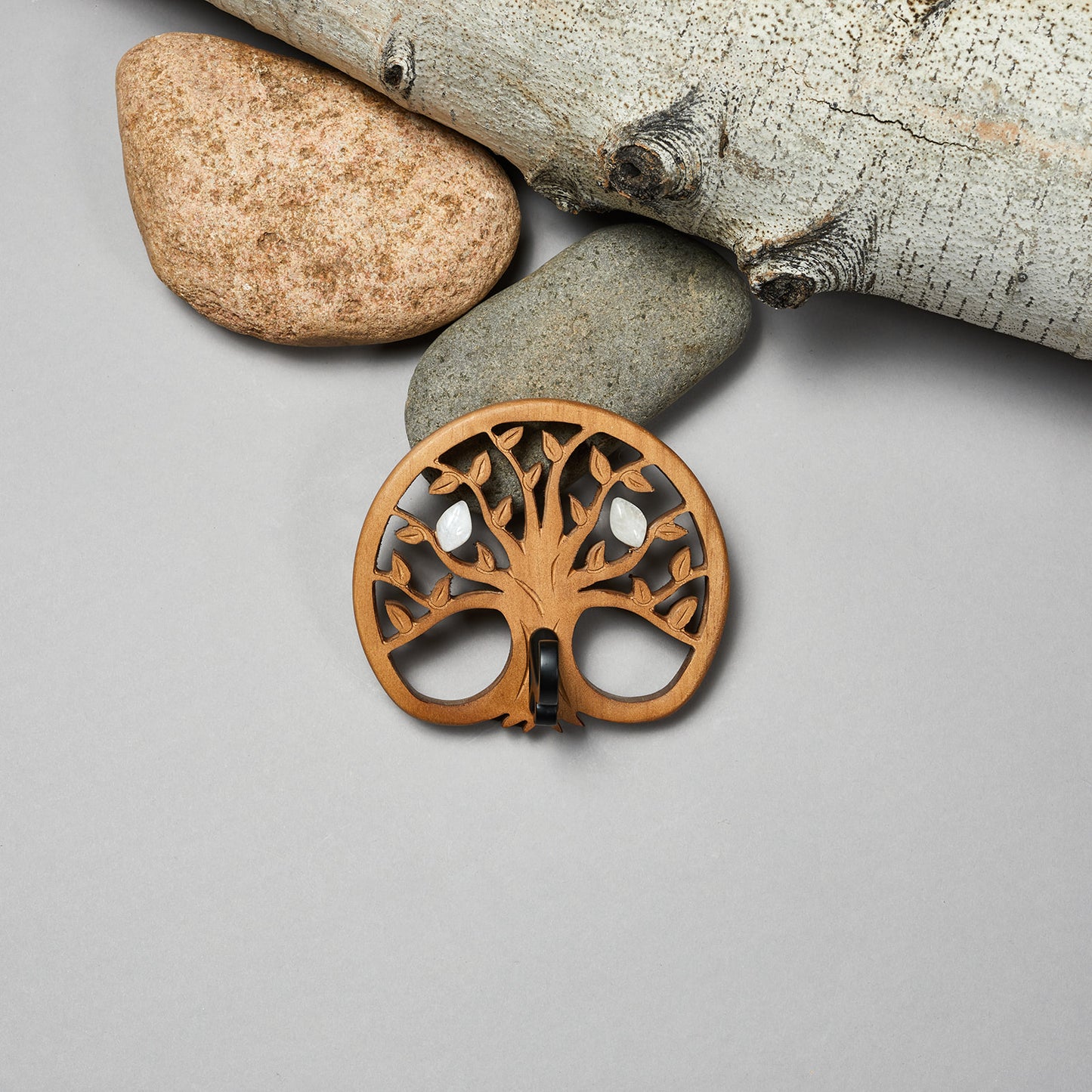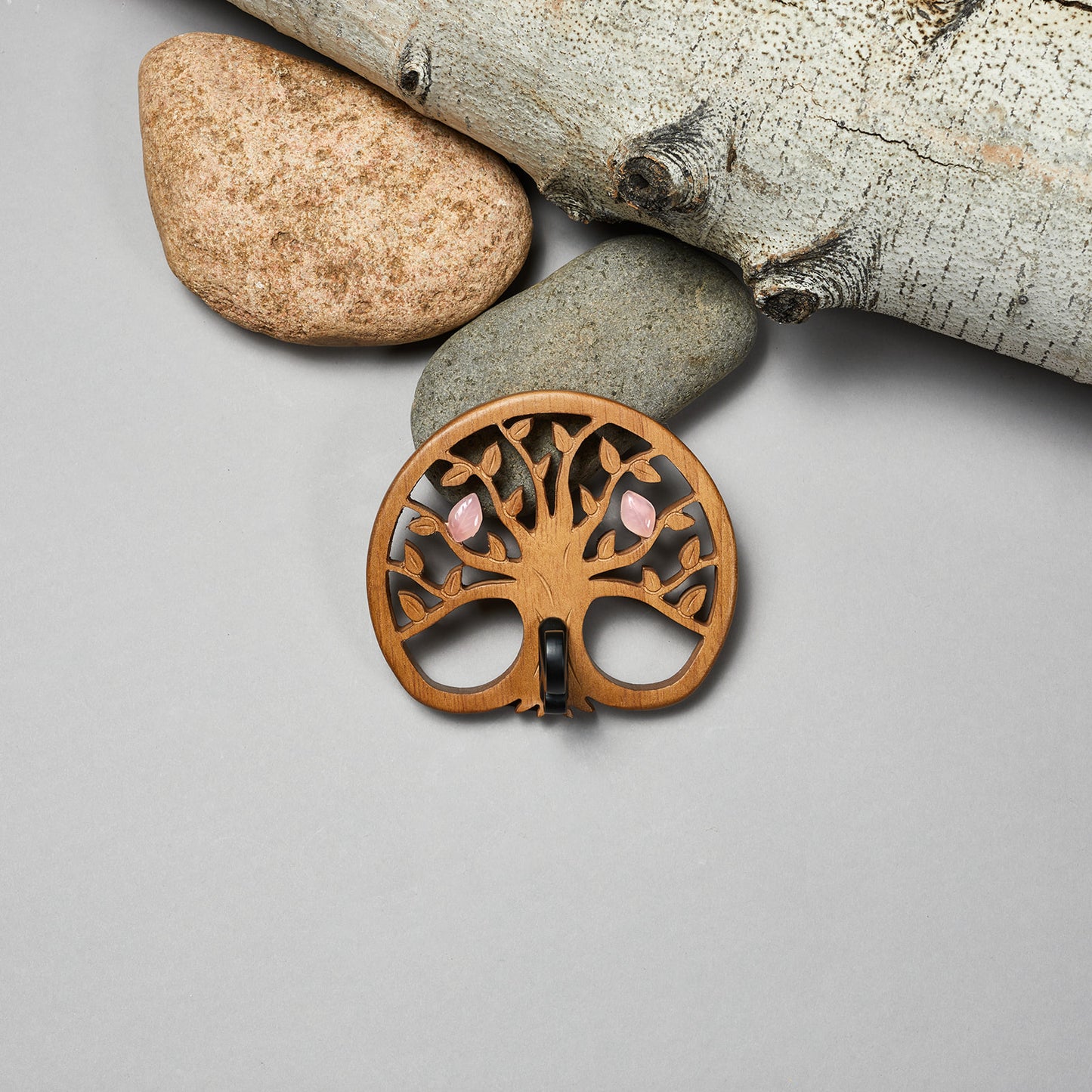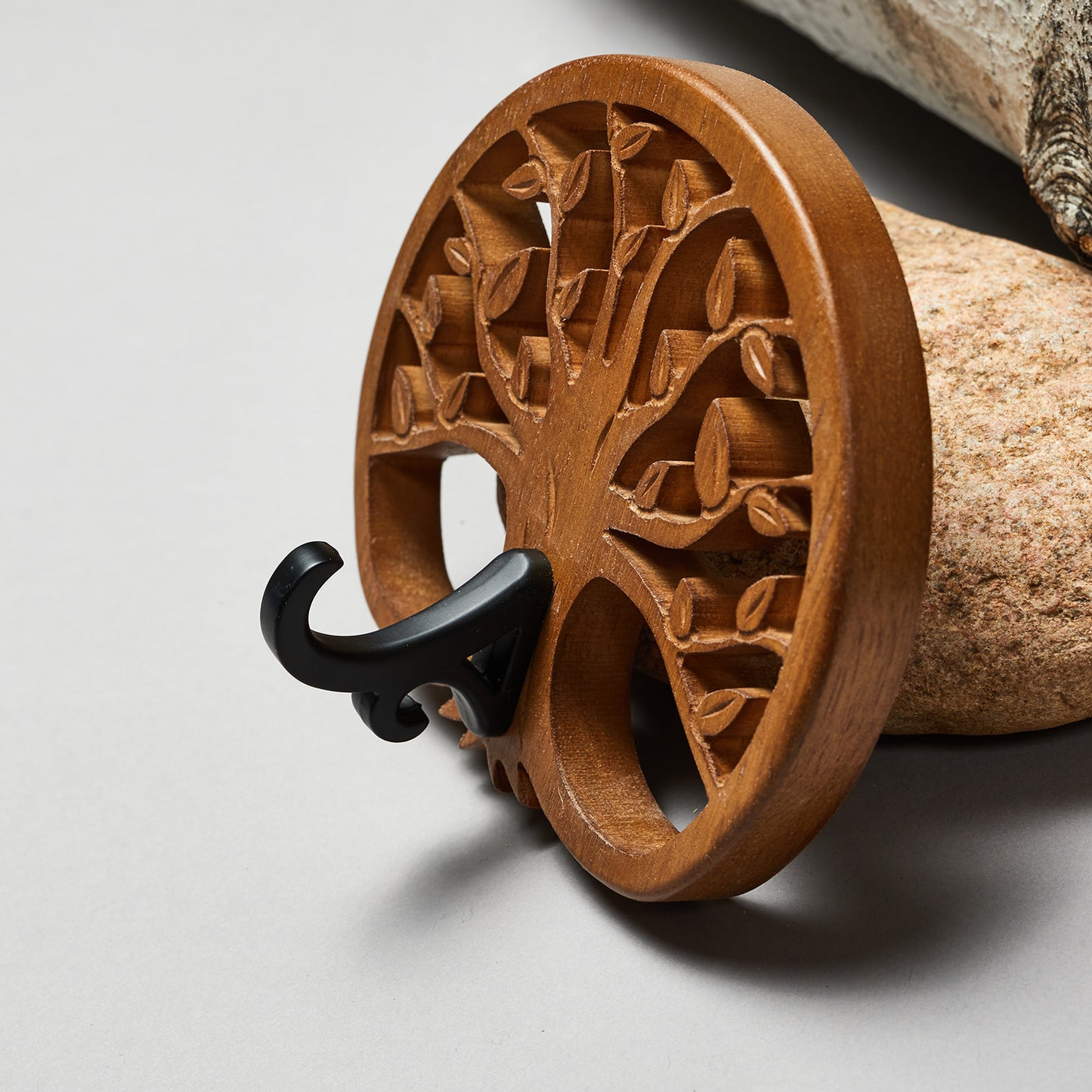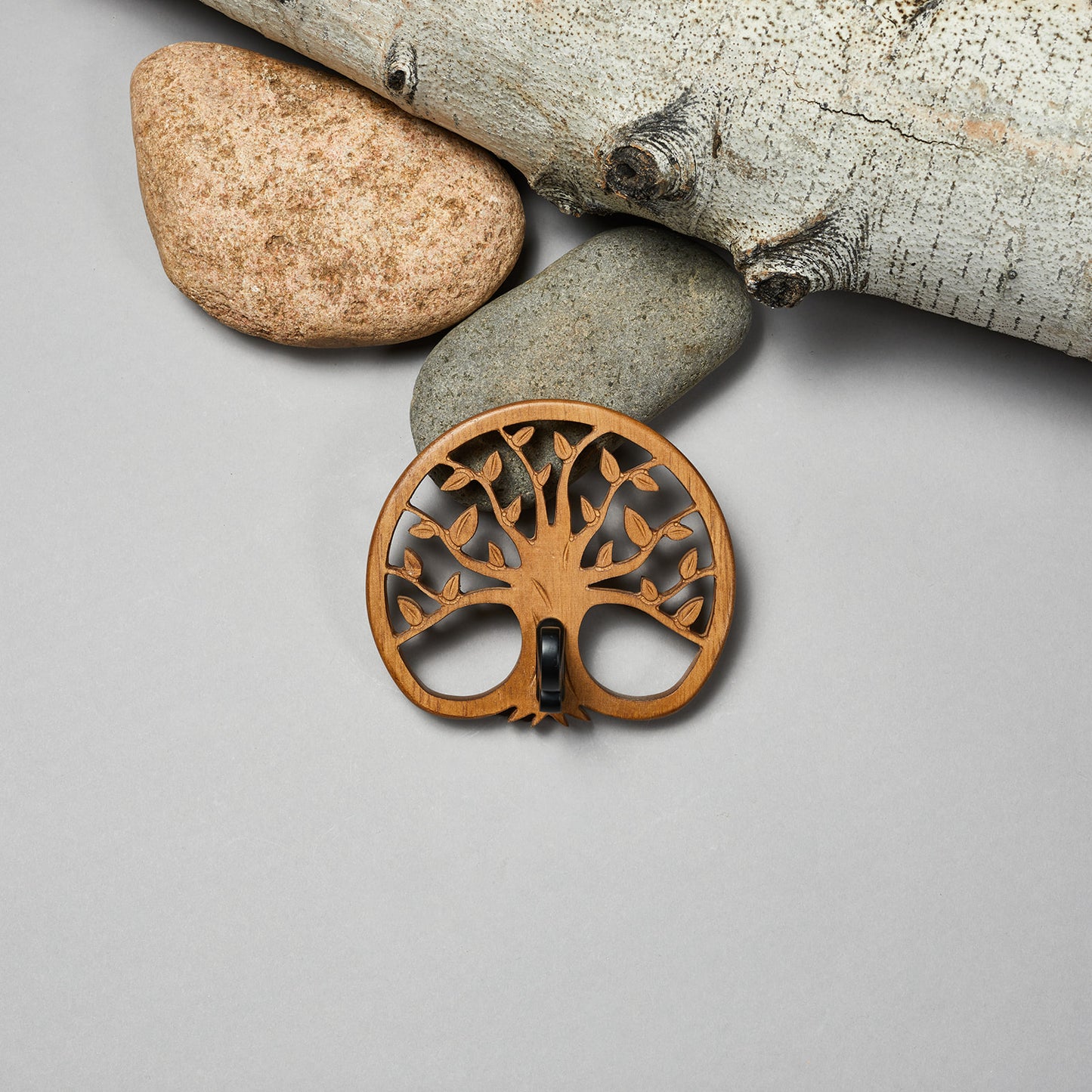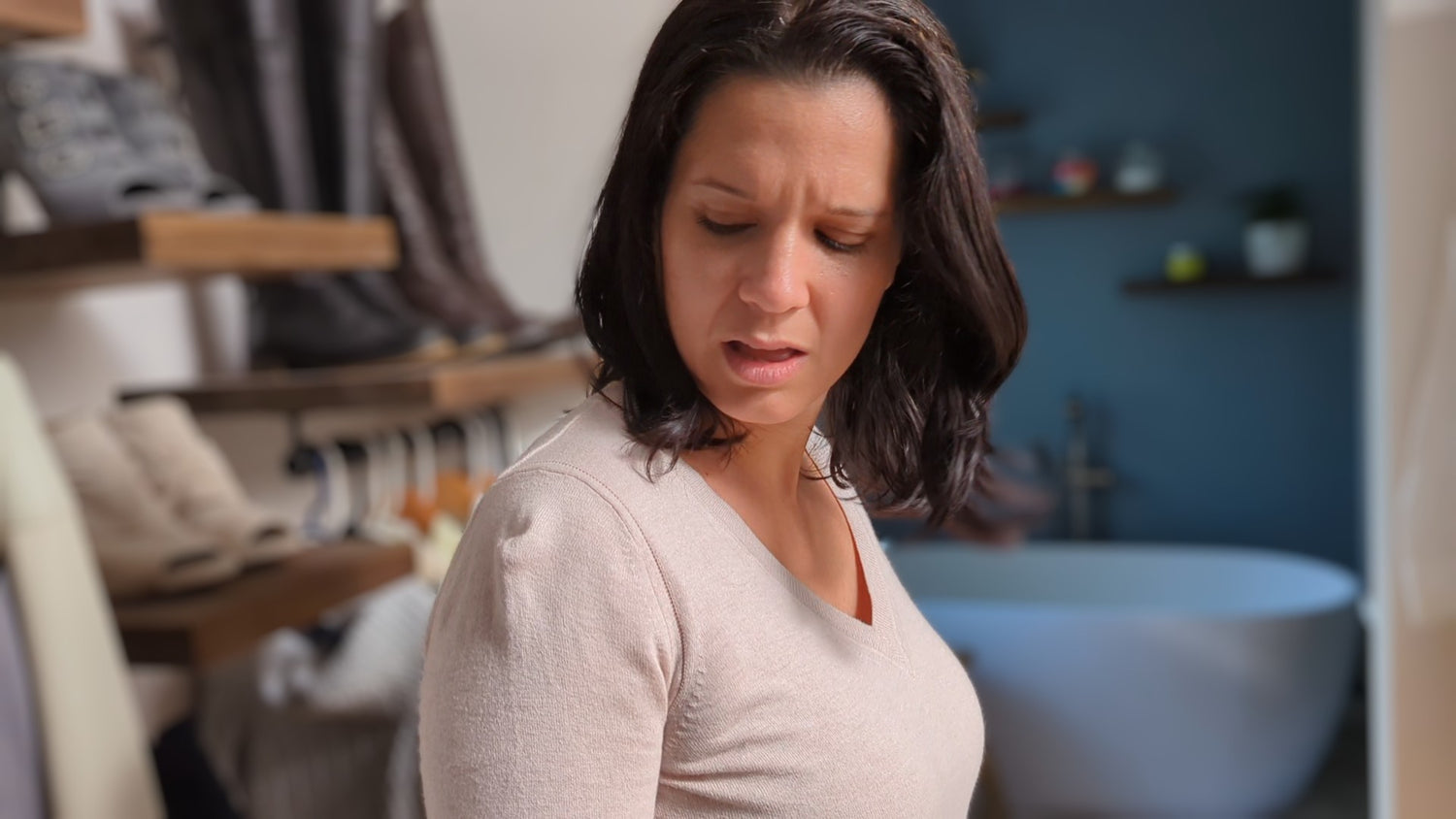 SAY GOODBYE TO BUMPS FOREVER
Those annoying bumps really slow you down in the mornings and interrupt your flow. Perhaps you've even had someone judge you because you forgot to steam out those bumps before putting that cute sweater on. Not anymore. Say goodbye to bumps forever.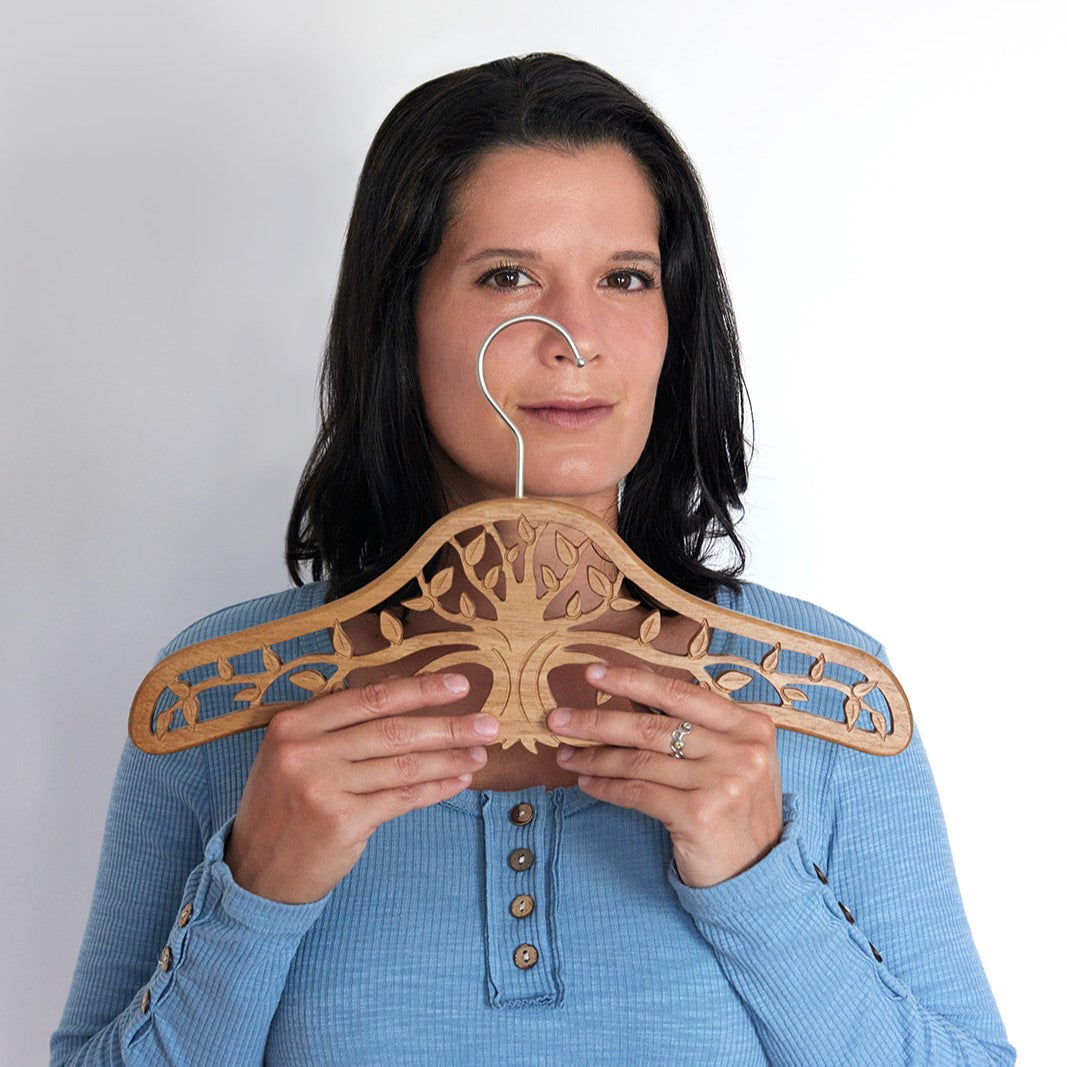 PREMIUM DESIGN - DON'T SETTLE FOR ANYTHING LESS
Our hangers align to the slope of your shoulders,
They are the correct width to match your shoulders
They have gently rounded ends to mimic your shoulders.
Your clothes never looked so good.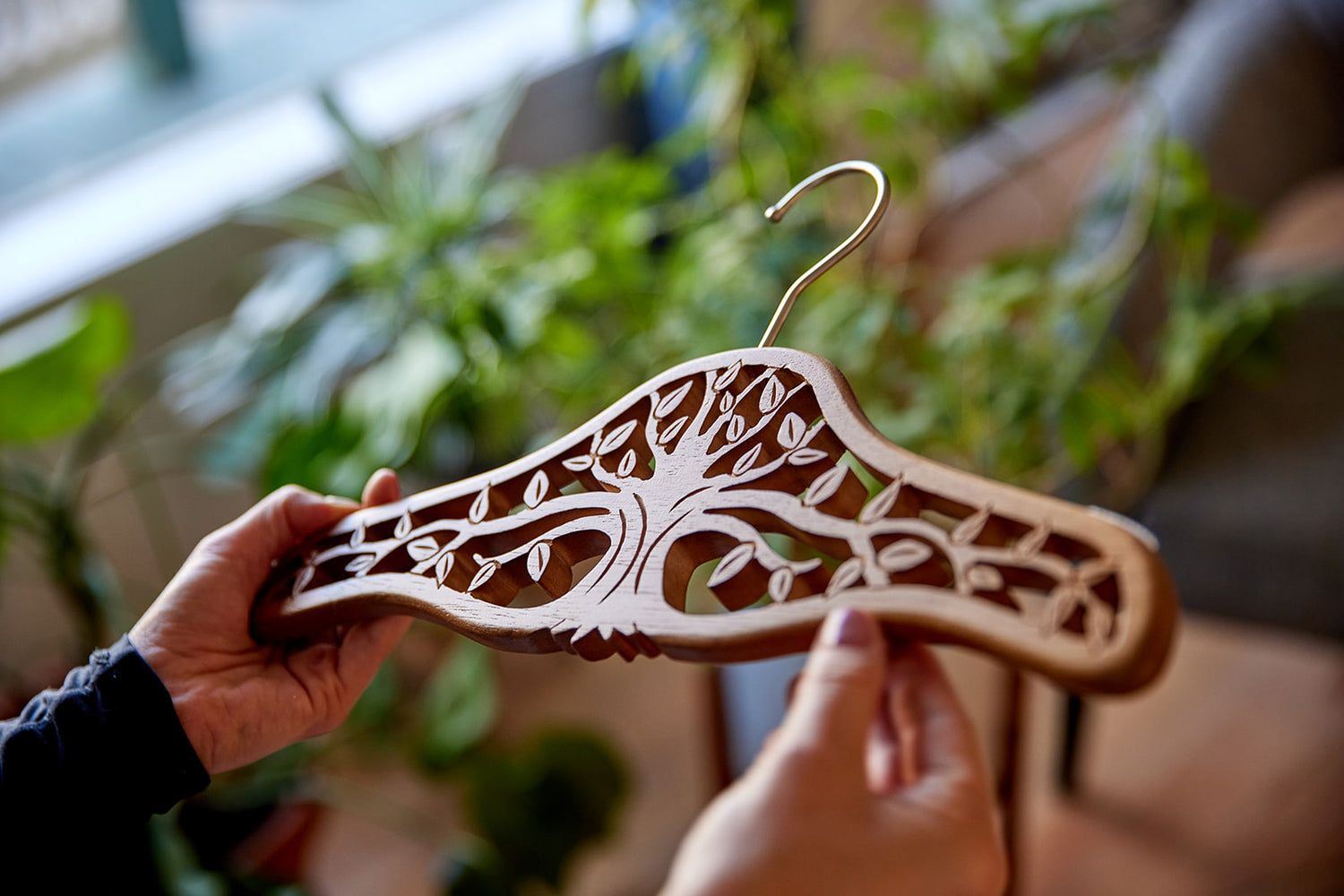 CONNECTION
Its not just a hanger, its a symbol and a reminder that you will see and touch every day. The tree of life symbolizes the interconnectedness of all living things. It reminds us of how we are connected to our earth and all the people and creatures on it. It will also remind you to connect your body, mind and spirit to help you embrace how unique and beautiful you are. 
Love It Guarantee

We believe in our hangers design and performance so much that if you are not satisfied in any way you can send them back for a full refund at any time within 12 months of purchase. No questions asked.

Eco-Friendly

All our products are made of Hevea Rubberwood, which is a waste product of the rubber industry. By buying these hangers you are preventing CO2 release into the atmosphere.

Designed for Life

These hangers were designed to be tough. They will last a lifetime and won't end up in the landfill. We are so sure of how robust they are that if anything happens we will replace your hanger for free.
FAQ
How do I know which size to pick?

Check out our handy size guide here
What if I choose the wrong size?

No problem! We offer free returns and exchanges. Just let us know and we will send you a label to return your hangers and send out the replacement ones.
Why are wood hangers better for my clothes?

Wood hangers are more sturdy and so can support heavier items. They are also wider than wire, velvet and most plastic hangers, so they do a better job shaping your garments and keeping them in good condition. A wood hanger that is the right size for you is the perfect way to store your clothes.
Will these hangers break easily?

No, not at all. We've done extensive drop testing and strength testing which you can learn more about here. Our design was fine tuned to ensure that the frame and carvings were strong enough to last a lifetime and endure any kind of use.
What is your return policy?

We believe in our products so much that we offer free returns for 12 months. If you don't love it, we will happily take it back.
Do you ship internationally?

Yes we do! We offer flat rate shipping of $15.95 for any purchases.